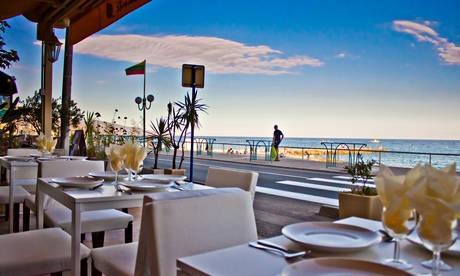 If you are a vegetarian visiting France, then you could be in for a hard time. The French culinary scrapbook draws heavily on poultry, game and beef. It has definitely got better since I first arrived in France 10 years ago, but still most restaurant menus will only contain one or two vegetarian choices. I remember being at a French friend's house some years back for a barbecue and we introduced a Scottish couple who were staying with us. When we explained that Lindsey was a vegan it was like announcing she was the Pope's daughter. The reaction was a mixture of intrigue, shock and disbelief. If you are a vegan or vegetarian (or if you have dietary restrictions) and you are planning on visiting the South of France, then you are in for a treat. Located in Menton, France, there is one of the best Vegetarian restaurants in France. The Loving Hut restaurant is located right on the sea front and it combines excellent cooking with fantastic sea views. Menton is located close to Nice and Monaco on the French Riviera. The town wraps itself around a shallow bay and is bordered by the foothills of the Alps. If you are visiting Nice, you should definitely make the trip to this vegetarian restaurant in Menton, France.
Loving Hut vegetarian restaurant Menton South of France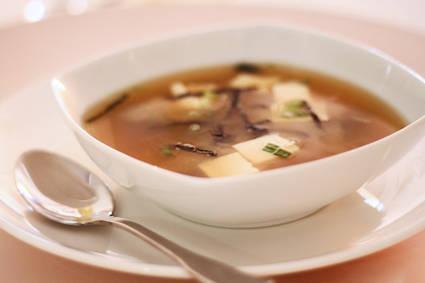 The menu at the Loving Hut combines vegan French recipes and gluten-free Asian fusion dishes. The Douceur d'Asie is always a popular choice on the menu. This dish combines vermicelli noodles in a spiced sauce with a blend of dissected spring roll, fresh herbs and fresh salad. This is cooking that combines skill and passion in equal measures. With its location on the seafront, the Loving Hut not only provides delicious food, but superb sea views. The service is quick and very polite and the menu itself is not expensive at all. My only slight reservation is over the religious leaning's of the owners (I think they are part of some obscure sect which has seen them receive some negative press), but boy can they cook.
French vegetarian & vegan dishes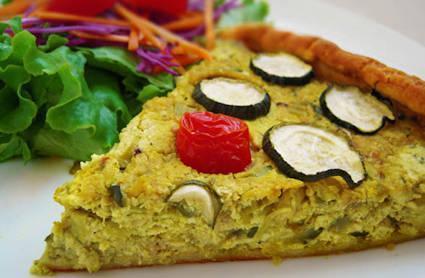 The starters on the menu at the Loving Hut feature Crispy Spring rolls with Tofu, Crostinis with Vegan cheese or Sun-dried tomatoes, Spicy Cha Cha and their take on a vegetarian Shepherd's pie. The main courses offered include Pasta Genovese, Lemongrass Tofu, Indian Semiya fried noodles and Curry Paix supreme (a delicious curry soup). The desert menu features Chocolate Cheesecake, Almond tart, Tarte aux Pommes and homemade ice cream
You will find the Loving Hut restaurant at 649 Promenade du Soleil, Menton, France. For reservations call +33 4 92 07 32 57, or send an email at Loving Hut.
Where to next . . . ?
Contact Iain by Email or by phone +33 6 95 00 28 44 if you have any particular questions you would like to ask about visiting the South of France. If you liked the article then please share it with others using the Twitter and Facebook buttons below. I wish you a wonderful stay in the South of France.