Le Chateau du Port, Marseillan restaurant, Languedoc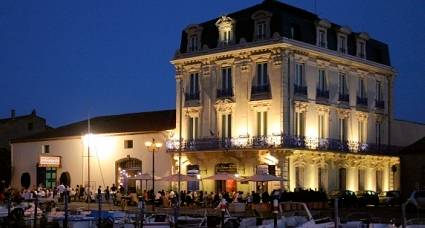 Friends bought us a meal at La Chateau du Port as a joint birthday gift. It was a few years back when we were really struggling for money whilst we were building up the website, so it was very much appreciated. I cannot remember much about it, other than the wine was extremely good and the food was a good standard, (but without being spectacular). The inside is very chic and it is located overlooking the port (on the quieter right side). We have friends who always go there and they say that they have never had a bad meal yet.
La Chateua du Port restaurant, Marseillan is located at 9 Quai de la Résistance. For reservations: Tel: +33 (0)4 67 77 31 67; Web: www.le-chateau-du-port.com).