Beach holidays in South France 2022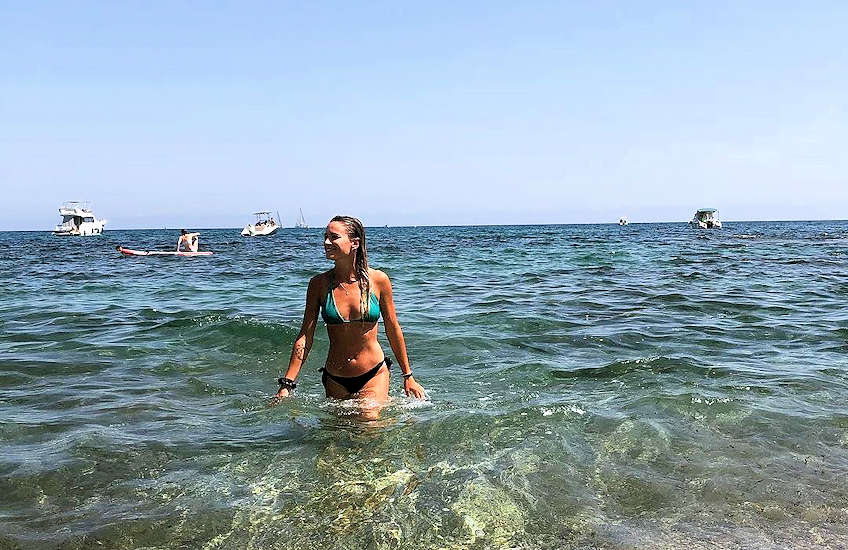 This collection of South France beach holidays rentals are all available to rent for summer 2022. We have grouped the collection of beach houses around the most popular Mediterranean beach resorts in Southern France, from Montpellier and Cap d'Agde and down the Languedoc coast to Perpignan.
The beaches along the French Riviera are stunning, especially around Antibes, St Tropez and Cassis. However the beaches are sometimes quite small, with space at a premium. If you are looking for a great location for beach holiday in France this summer, then you should also consider the Languedoc, which in my view, has some of the best South of France beaches. There are over 40 Languedoc beaches that fly the blue flag, the European award for clean bathing water. The beaches tend to be larger and come with more water sports activities.
Close to the Languedoc coast, you will also find some excellent holiday homes to rent. We inspect all of the properties advertised on Go Languedoc to ensure that facilities are accurately described, to give you peace of mind for you and your family.
Family beach holidays France in 2022
Here we have featured some of the beaches and holiday homes close to the most popular locations on the French Riviera and the Languedoc coastal resorts near to Montpellier, Cap d'Agde, Narbonne and Perpignan.
Montpellier beach holidays in France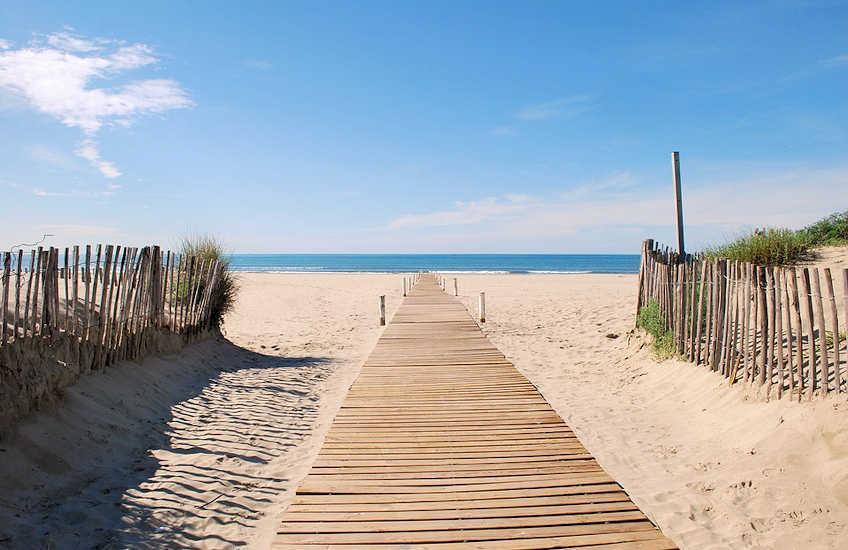 There are a number of Montpellier beaches to choose from. The closest beach to Montpellier itself is at Pavalas, approximately 12 km from the city centre in the direction of the airport. But Pavalas is not the best Montpellier beach. Some of the better Montpellier beaches are to be found to the North East of the city, close to Le Grande Motte.
The beaches at Carnon and La Grande Motte itself, are much more popular. The beaches here are sheltered and have golden sand. Whilst La-Grande Motte might not be everyone's cup of tea, with its pyramid hotels and modern housing suburbs, there is no denying that Point Zero Plage in the centre of La Grande Motte, is absolutely stunning and certainly one of the best of the Montpellier beaches in Languedoc. It is perfect for kids and adults alike. There is also plenty to do after the beach as well. You can take your pick of restaurants and bars along the front.
But if I had to choose one Montpellier beach to visit, then it would have to be L'Espiguette beach, which is close to Le Grau du Roi. This wide open beach has some excellent rollers that come in off the Mediterranean sea. There is also a really cool beach bar at L'Espiguette
The nearest rental properties on Go Languedoc to the Montpellier beaches are the following:
If you are looking for a South France holidays rental with pool, then this Villa in Sommieres is perfect. The villa can comfortably accommodate up to 8 people and is furnished to a high standard. Sommieres is a beautiful little town, situated in the countryside between Nimes and Montpellier. You have your choice of low cost airports nearby (Nimes, Montpellier, Avignon and Marseille) and you can really soak up that South France sun by the pool in this villa. You will also find plenty of good wine, cheese and decent restaurants nearby. This excellent villa South of France is a real hit with our customers and is regularly booked out all summer long. The perfect holidays rental with pool in the South of France!
Available to rent during summer 2022 from €2250 per week
This Sete beach apartment, South of France, is a beautiful apartment in the heart of Sete, close to Montpellier. Situated on the second and third floor, this flat is in an old town house in the historic centre of Sete, one minute from the very-central Place de la Mairie, the Gand Canal, the port, the fish market, many many restaurants. This beach-side apartment rental in Sete is the perfect place to spend relaxing beach holidays in France.
This beach apartment in Sete can be rented from €460 per week
The Harbour apartment is situated on the port of Meze and is just 10 meters from the local beach. This lovely apartment comes with 2 bedrooms and has a large balcony overlooking the pretty harbour. Meze is a coastal town located on a salt-water lake, which is separated from the Mediterranean sea by a thin strip of beach. Meze has plenty of excellent seafood restaurants, shops, as well as its own beach.
Meze is a lovely town to visit at any time of year. The apartment is located on the second floor, so you are not disturbed by too much noise and you have the perfect advantage point for people-watching from the balcony. Inside the apartment is very clean and well-equipped and is suitable for a couple or small family.
The Harbour apartment is available for summer 2022 bookings from €675 per week
At the foot of the Pic St Loup mountain to the north of Montpellier in Southern France, this stunning modern villa with shared pool provides comfortable accommodation for up to 4 people. Domaine du Cade offers a total peace and tranquility with breathtaking views in all directions.
The villa is located in the middle of the countryside close to the idyllic village of Cazevieille. The village itself has a little restaurant and a wine bar, with further shops and restaurants available close by in St Martin de Londres and St Gely du Fesc. It is hard to imagine, but Montpellier city centre is just 20 mins drive and the beaches are 30 mins away. You are also located within one of the best wine regions in the area, with the Pic St Loup wines enjoying a well-regarded reputation.
This stunning French beach villa is available to rent from €1350 per week
Cap d'Agde beach holidays in France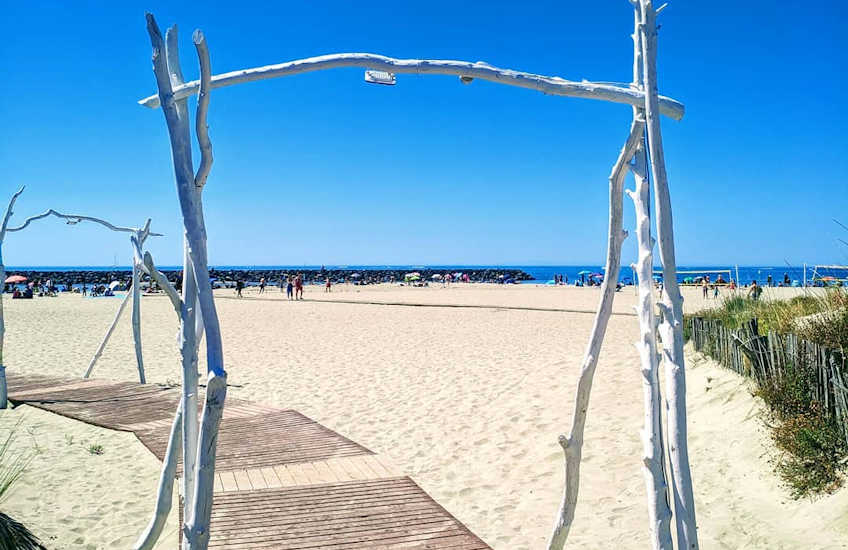 There are 3 beaches at Cap d'Agde. Our favourite beach is situated on the western side of Cap d'Agde and is called Rochelonge plage.
At Rochelonge there is a nice beach side restaurant and bar and you get lovely sweeping views of the whole bay down to Narbonne plage. This fine sandy beach extends out in the direction of le Grau d'Agde. From Rochelongue Plage you also have a wonderful view to the Fort de Brescou, a former prison and garrison.
Alternative beaches in Cap d'Agde include Richelieu Plage (which is located close to the L'Ile des loisirs), Plage Roquille on the Eastern side of the resort; and of course, the famous Naturist beaches atPlage du Mole.
Cap d'Agde is very easy to reach, with a local airport just 15 mins away at Beziers. A local bus service runs between the airport and the resort. You also have a local TGV train station just 4kms away (at Agde). In the last 18 months a lot of money has been spent in Cap d'Agde, with a fantastic looking new casinoe and brand new Palais des Congres exhibition centre. Work is also underway on constructing a new 5 star hotel in the town.
Go Languedoc features a number of beach side apartment rentals for family beach holidays in France. Here is a selection of some of the most popular properties:
This French villa rental is located just a stone's throw from the beach in the seaside village of Grau d'Agde, South France. This French villa comes with a private pool, 5 bedrooms, UK satellite TV, air conditioning and is walking distance to beach.
Grau d'Agde is located next door to Cap d'Agde on the Languedoc coast. This French villa rental can sleep up to 12 people and has a beautiful poolside terrace which features a covered sitting area and outdoor dining terrace. Grau d'Agde is a perfect location for a family beach holiday in France.
This French villa rental near the beach in Grau d'Agde is available to rent from €2450 per week.
This beach apartment in Cap d'Agde provides cheap holiday accommodation for 4 people in two bedrooms in the South of France. This beach apartment is situated near the Centre Port area on a secure residence with private parking space. It is close to the beach and has a private terrace, perfect for dining 'al fresco' and relaxing. This beach apartment is within walking distance of all the restaurants, bars, shops and entertainments for all ages.
The apartment rents all year around and it is well equipped for families.
This beach apartment in Cap d'Agde is available to rent from €550 per week
This holiday property for rentals in South France, is perfect for a beach holiday in France, but also provides plenty of peace and tranquility. The property is located close to the coast at Portiragnes. This quite and peaceful 1 bedroom property enjoys stunning views over the vineyards towards the sea.
The beaches at Portiragnes Plage are just 2km away, Beziers airport is just 5 mins drive and the metropolitan city of Beziers is 10 mins away. If you tire of the beach, the medieval village of Portiragnes is just a short cycle ride away and here you can enjoy the local market, shops restaurants and the Canal du Midi.
This holiday property in Portiragnes, South France is available to rent from €650 per week
This stunning South of France beach house rental is located just a stone's throw from the sandy beach in the popular resort of Grau d'Agde. Grau d'Agde is a charming French beach town, located just along the coast from Cap d'Agde.
Grau d'Agde is much quieter than it's neighbour and is very popular with families. This French beach house rental is located on a large 1000m2 plot of land and comes with 3 bedrooms. The inside of the beach house is immaculate and there is a lovely sunny terrace at the front of the property. With Wifi, air conditioning and Satellite TV, this Grau d'Agde beach house provides an excellent base for a beach holiday in South France.
This beach house in Grau d'Agde is available to rent from €1595 per week
Perpignan beach holiday in France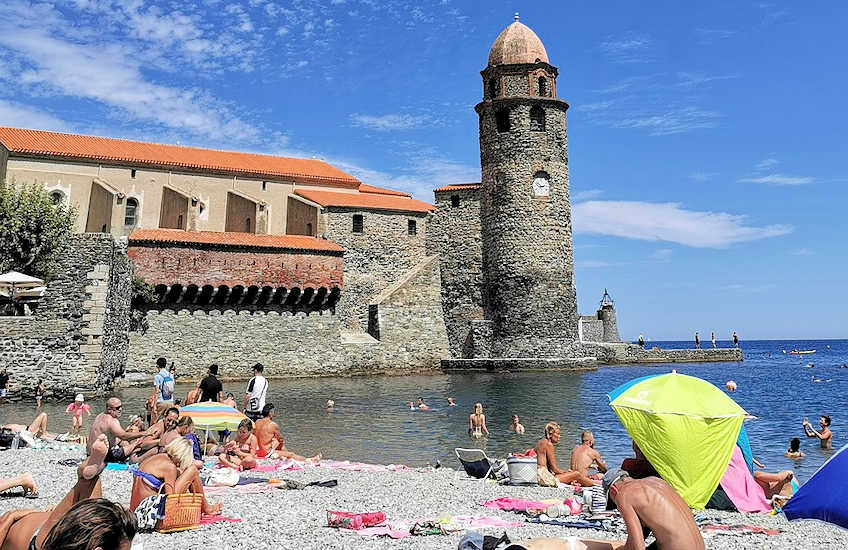 Situated close to Perpignan is the lovely Cote Vermeille, the only east facing coastline in France. Probably the pick of the South France beaches near to Perpignan, is Argeles-sur-Mer. This beach is a broad sweeping bay that looks out onto the Pyrenees and the warm Mediterranean. Argeles-sur-Mer itself has along with nearby Canet, become a major Mediterranean beach resort, with excellent facilities and a big harbour area. The town also boasts some excellent restaurants and decent shops.
Argeles sur Mer has three beaches. Plage Nord and Plage des Pins are wide, sandy beaches with plenty of space. Le Racou, to the south is a neat little bay with amazingly blue water. This is where we always head because we like the mountain views to the back and it tends to be less crowded.
Additional beaches to consider near to Perpignan include Port Leucate, St Cyprien and Collioure. Collioure, has three small beaches that often get busy in the summer. But the views of the tranquil sea and Pyrennees are spectacular. You also have the wonderful town of Collioure on-hand with its restaurants, boutiques and artist trails to keep you amused.
Go Languedoc advertises many holiday properties close to the Perpignan coast for beach holidays in France. Here is our pick of the most popular rentals:

Mas Sangha is a stunning holiday villa with a swimming pool close to the Mediterranean beaches at Argelès-sur-mer.
The villa comes with 4 bedrooms, 2 bathrooms and large landscaped gardens. The villa can sleep up to 8 people comfortably in its 4 bedrooms, and is surrounded by countryside and vineyards. This is the perfect spot for a relaxing family holiday. Argeles-sur-mer is located in the Southern-most part of France and has 7km of beach, a Marina and a host of restaurants and shops.
If your ideal holiday villa is luxury, then choose Mas Sangha - ideal for those seeking peace and tranquility or larger family groups. Peaceful landscaped gardens amongst the vineyards and peach farms of Argeles yet the busy village of St. Andre is just a cycle ride away. Two week minimum stays or longer in high season.
This luxury villa near the Perpignan beaches is available to rent from €2600 per week.
This villa with pool in South of France is close to the beach in Argeles sur Mer. The villa has a garden and provides comfortable accommodation for up to 6 people. There are 3 double bedrooms, a spacious living room, WiFi and lovely views over the town and to the hills behind. Argeles-sur-mer has 7km of beach and a harbour and a host of restaurants and shops. Perpignan is 20kms to the North and the Spanish border is 25 kms to the South. This villa is perfect for South of France beach holidays with the family.
This luxury villa near the Perpignan beaches is available to rent from €1320 per week.
These French gites for family holidays in South of France are situated at Argeles sur Mer, between the foothills of the Pyrenees and the Mediterranean sea. There are 4 independent gites at Mas Lamon. Each gite has it´s own private terrace, either with sea views, or views towards the surrounding mountains. These French gites come with a large private garden and woodland beyond, a heated swimming pool, children´s play area, picnic area, boules pitch, as well as horse riding school on site. These French gites for family holidays in South of France are situated in the middle of the countryside, yet are only 2kms from the traditional market village of Argeles sur Mer, and 5kms from the beaches and port. The perfect setting for family holidays in South of France.
This luxury villa near the Perpignan beaches is available to rent from €875 per week.
Narbonne beach holiday France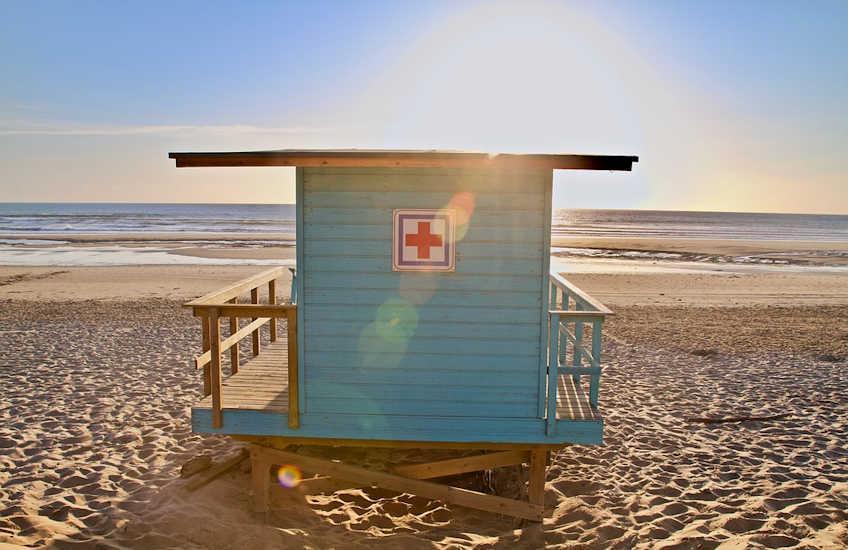 Around Narbonne you will find some of the best beaches in Languedoc. The beaches here are flat and wide and as a result can guarantee you and your family plenty of space even in the height of summer.
The two main beaches are Narbonne Plage and Gruissan Plage. Both are pretty similar and it is a close run thing to decide between the two, but Gruissan just gets it by a nod because the town behind it is a far nicer place to walk around when you're looking for a break from the sun. Gruissan Plage was also the setting of the popular French film, Betty Blue, a film based around two passionate lovers who live in a shack on the beach.
Narbonne Plage itself is a nice enough resort, with a nice marina for boats and plenty of places to grab an ice cream or have a meal. The beach is scrupulously clean and the sea is very safe for children.
If you are planning your family beach holidays in France this summer, Go Languedoc can help you find the perfect holiday house to rent close to the Languedoc coast.
Maison du Bijou is located amongst the vineyards of the Minervois wine region, close to Carcassonne, Narbonne and Beziers.
The charming home has its own swimming pool, walled garden and private parking. The home is spacious with 4 bedrooms, perfectly comfortable for 8 people. It is decorated in a traditional French boutique style and will seduce with its endless charm.
Located in the idyllic village of Gimois it offers a spectacular location for exploring the region and sampling the fabulous wines and frech cuisine.
This luxury villa near the Narbonne beaches is available to rent from €2250 per week.
This 120 year old traditional stone farmhouse with private pool is 30 Mins from the beach in a peaceful location but close to shops and activity,Sleeps up to 12/13 people (5 Bedrooms). A 120 year old stone farm house has been lovingly restored in a French style but with modern, open and comfortable living space (over 2,500 square feet). The large outside pool and private garden is perfect for sunbathing / BBQ/ kids play area. The house is also well equipped for family entertainment with Wi-Fi, a table tennis table, bikes, table football, magnetic darts board and many other games.
This lovely holiday home near the Narbonne beaches is available to rent from €1890 per week.
Where to next . . . ?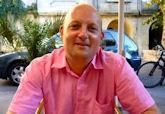 I hope that this article has provided you with some good ideas about the best beaches to visit during your holidays in South of France. We live in the South of France all year around and we absolutely love being here. We are always out and about visiting new villa rental properties and researching tourism articles about the South of France. We have a great collection of articles with more ideas about things to do and places to go in the South of France, including:
If you would like some more detailed information or if you have any questions, then just drop us a quick message and we will come straight back to you. I wish you a wonderful stay in the South of France.
Contact Iain by Email or by phone +33 6 95 00 28 44