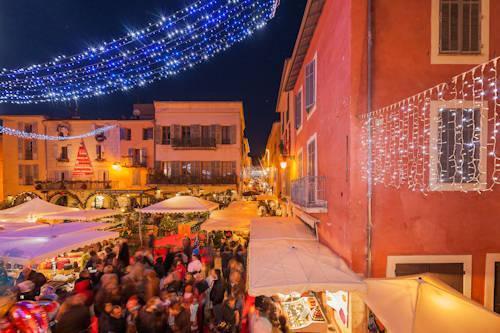 In the run up to Christmas, the beautiful French village of Valbonne holds a large Christmas market in the Place des Arcades. This lovely square is transformed into an Alpine scene complete with over one hundred stalls run by local food producers, artists and artisans.
Valbonne Christmas market France
Valbonne's Christmas market features a range of food products from cheese, to tapenades, foie gras and honey. You will also find a good range of local crafts for holiday season gifts and whilst the children will enjoy the carousels and fireworks, magic shows and a small petting zoo.
Although you will find larger Christmas markets in South France (such as Nice, Avignon and Aix-en-Provence), I think that it is the charming architecture of the main square in Valbonne which makes it such a charming French Christmas market to visit.
2020 Valbonne Christmas market
The 2020 Valbonne Christmas market France, will be taking place from 18 to 20 December 2020 on the Place Méjane to Garbejaïre. The festivities will then transfer to various streets around the centre of Valbonne from 21 to 24 December 2020.
Where to next . . . ?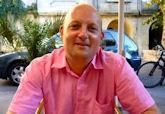 Read our article on the 2020 Menton Christmas market France to visit
Interested in visiting Valbonne, South of France? Check out some of our Cote d'Azur villas to rent in and around Valbonne
Read about the huge Nice Christmas Market France to visit in 2020
Check out the Best French food markets in South France to visit
Contact Iain by Email or by phone +33 6 95 00 28 44 if you have any particular questions you would like to ask about visiting the South of France. If you liked the article then please share it with others using the Twitter and Facebook buttons below. I wish you a wonderful stay in the South of France.