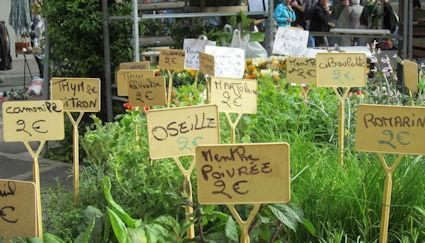 Pezenas market is the best weekly French market to visit in the Languedoc region of Southern France. Pezenas market is held every Saturday and takes over the whole Pezenas town centre and offers a great range of regional Languedoc food, clothing, flowers, and general nic-nacs. Pezenas has also developed a successful Organic Farmers Market held every Saturday as well (see Organic Farmers Market, Pezenas).
Pezenas market Languedoc
Pezenas market in Languedoc does get extremely popular in the summer, but it is well worth the visit. Situated on the main street of Pezenas (rue Jean Jaures) the market best sums up what Pezenas is all about. With the beautifu old stone buildings as a back drop, you can quite easily while away half a day here. Towards the top end of Jean Jaures (near the fountain) you will find an excellent array of food products from goats cheese to paella. The middle section tends to have clothing stalls and towards the church at the bottom you will find some excellent flower stalls, herbs and fresh fruit and veg. Pezenas is also featured in our 10 Best Sites in Languedoc.
Languedoc markets: Pezenas
Pezenas market kicks off at about 08.00am and you are well advised to get here before all the crowds hit Pezenas at around 10.00am.
Where to next . . . ?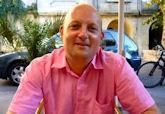 Read our article on the Best Christmas markets in France to visit
Interested in visiting the South of France? Check out our French villas with pools to rent
Check out the Best Languedoc festivals to visit during your stay in South France
Read our reviews on the Best South France Museums to visit during your stay
Contact Iain by Email or by phone +33 6 95 00 28 44 if you have any particular questions you would like to ask about visiting the South of France. If you liked the article then please share it with others using the Twitter, Facebook and G+ buttons below. I wish you a wonderful stay in the South of France.