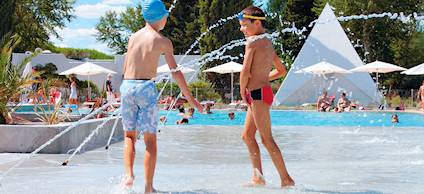 If you want a quieter alternative to Aqualand, then Speedwater Park located in between Marseille and Aix-en-Provence could be just the place for you. We took our kids here last summer (ages 16, 14 and 11). Basically, Speedwater is a cheaper version of Aqualand (well I say cheap, it is still a water park, so charges a fortune). But the key difference to Aqualand, is that you do not have to fight to get a sunbed, the restaurants/cafes are not swarming with people and generally the queue for the rides is around 30 mins and not 45 mins. We went to Aqualand a couple of summers a go at the beginning of July (before the North of France descends on the South of France coast) and it was still absolutely packed. With Speedwater, we visited it in the middle of August. I was fearing the worst, but it was actually OK.
Speedwater Park, Aix-en-Provence, France
The main attractions at Speedwater is the Black Fear. There was not a hope in hell of getting me on this ride - it is just a long straight chute about 30m high and propels you down like a bullet. Only one of our kids did this ride and he is a nutter anyway. I thought that the Light Hole was the best ride for me.
Anyway for about €100 for 5 of us it was a good day out. The only shame is that they do not do a family ticket like Aqualand.
Speedwater Park South France is located in between Marseille and Aix-en-Provence, just off the A52. The park opens from 10.00am and I would recommend that you arrive about 15 mins before the park opens.
Where to next . . . ?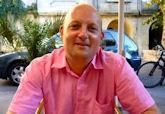 I hope that this article has provided you with some good ideas about how and where to entertain your children and grandchildren during your to visit to South France. We live in the South of France all year around and we absolutely love being here. We are always out and about visiting new villa rental properties and researching tourism articles about the South of France. We have a great collection of articles with more ideas about things to do and places to go in the South of France, including:
Go Languedoc provides holiday accommodation, long term rentals and tourism information about the South of France - covering Cote d'Azur, Provence and the Languedoc. If you would like some more detailed information or if you have any questions about finding accommodation for your visit, then just drop us a quick message and we will come straight back to you. I wish you a wonderful stay in the South of France. Contact Iain by Email or by phone +33 6 95 00 28 44.