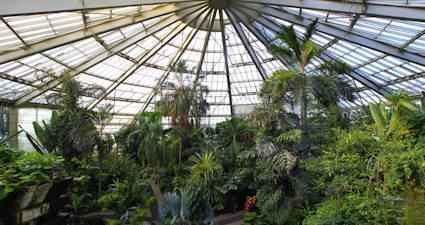 If you are looking for things to do with the kids in Nice, France, then Park Phoenix, ecological park and zoo is a great choice. The zoo is situated in a large wood close to Nice airport on the outskirts of Nice. There is a giant lake with fountains and bidlife, as well as a giant greenhouse that accommodates the tropical plants. This zoo in Nice, France, is a great place to take the kids. You feel like you are in the middle of the countryside, even though you are still in the city borders. There is a wide range of animals to see including Otters, Peacocks, Lizzards, colourful Iguanas and Parrots and plenty of ducks and swans. The park is laid-out beautifully, with lots of lovely shaded walkways, fountains and places to have a picnic.
Park Phoenix zoo in Nice France
This park is a real gem if you're at a loose end trying to find an activity for the kids to do. Park Phoenix is an ecological park located in the western suburbs of Nice opposite Nice airport. Park Phoenix is probably best suited to smaller children as it provides a shaded area where they can wander around and feed animals, walk through the tropical rain forest, see the Wallabys, etc. If you get a hot day in the height of summer then walking around this park with its shaded greenery is perfect. The lake with the ducks and swans is very nice.

Things to do in Nice with kids - Park Phoenix zoo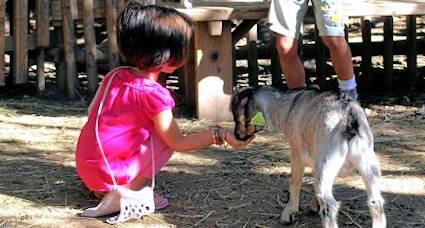 Park Phoenix costs virtually nothing. Tickets for Adults cost €3 and children are free. Thepark opens from 09.30 to 18.30 each day. there is a nice picnic area and I think that you could easily spend around 4 hours here before the obligatory clamour for ice cream kicks in.