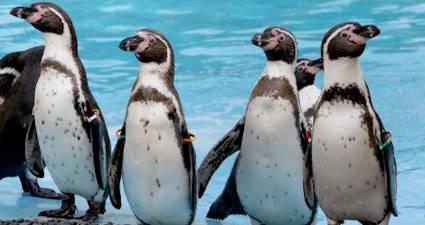 Marineland is located in Southern France, just on the outskirts of Antibes, in between Nice and Cannes. It is a full blown water complex encompassing an outdoor aquarium, water park, kids adventure park and a golf course. Marineland itself is a very impressive aquapark with sea lions, penguins, polar bears, dolphins, sharks and turtles all laid out in an impressive park.
Marineland aquarium Antibes, near Nice, France
Marineland aquarium is reputed to be one of the top aquariums in the world (well certainly the best aquarium in France). We have some good friends who took their kids to Marineland and they said it was very good. It is not cheap, but they said that the park is laid out really nicely and the organised shows were very good. The entry price is about €50 for adults and €35 for kids, but this does give you access to both the Marineland and the Kids Island (which is an adventure park for smaller children) or the Aquasplash water park. In Marineland itself there is a shark tunnel, polar bears, penguins, sea lions, turtles and a dolphin show.
Marineland Antibes aquarium
Marineland is located just on the outskirts of Antibes, in between Nice and Cannes. You can find it by coming off the A8 Autoroute (Biot exit). The address is: 306 Avenue Mozart, 06600 Antibes, France. Telephone: 04 93 33 49 49. Website: Marineland Antibes.
The park opens from 10.00 am each day and closes at either 18.00 or 19.00 depending on the season.
Where to next . . . ?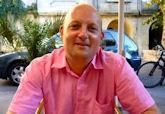 I hope that this article has provided you with some good ideas about how and where to entertain your children and grandchildren during your to visit to South France. We live in the South of France all year around and we absolutely love being here. We are always out and about visiting new villa rental properties and researching tourism articles about the South of France. We have a great collection of articles with more ideas about things to do and places to go in the South of France, including:
Go Languedoc provides holiday accommodation, long term rentals and tourism information about the South of France - covering Cote d'Azur, Provence and the Languedoc. If you would like some more detailed information or if you have any questions about finding accommodation for your visit, then just drop us a quick message and we will come straight back to you. I wish you a wonderful stay in the South of France. Contact Iain by Email or by phone +33 6 95 00 28 44.