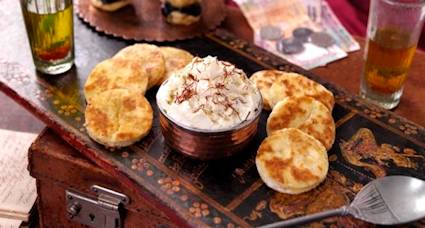 Le Rajasthan is in my opinion the best Indian restaurants in France. We have tried many in search for the curries that we miss and Le Rajasthan comes closest out of all of them. Not only is the food an authentic taste of India, but the setting is perfect as well. Situated in a pretty little square, just behind the main shopping street in Montpellier. If you are looking for places for eating out in France on your holidays this summer or you are missing the taste of a 'proper curry' then Le Rajasthan is where you need to head.
Indian Restaurants in France
Le Rajasthan offers a traditional Indian Restaurant menu - curries, tandoori, biryani, etc. The starters were excellent when we went - pakora, onion bhajis, somosas - all the standard Indian restaurant favourites. The choice of main courses was impressive and you could tell that it was all freshly made. Main courses are all around €15, so it is not going to burn a whole in your pocket (although the vindaloo might!!). We sat on the outside tables in the square opposite the restaurant. It is the first time our children have been to an Indian restaurant and they tucked into all the naan and starters. It really was the ideal setting, with the fountain bubbling away and the stream of people wandering by.
So, if you are looking for a different taste or you want to experience your favourite curries here in the Languedoc, then Le Rajsthan indian restaurant has to be the place to be.
Eating out in France:

Le Rajasthan Indian restaurant, Montpellier

Le Rajasthan Indian restaurant, 3 Rue de Vallat, Montpellier, Languedoc. Tel: 04 67 66 29 75. You will find the restaurant two streets to the left of the Virgin megastore as you walk up the hill from the Place de La Comedie. If in doubt, follow the aromas!

See our article on Montpellier or visit www.ot-montpellier.fr for more information about what to do and see in Montpellier.