Last updated on .
Hits: 1990
6 best Provence long term rentals currently available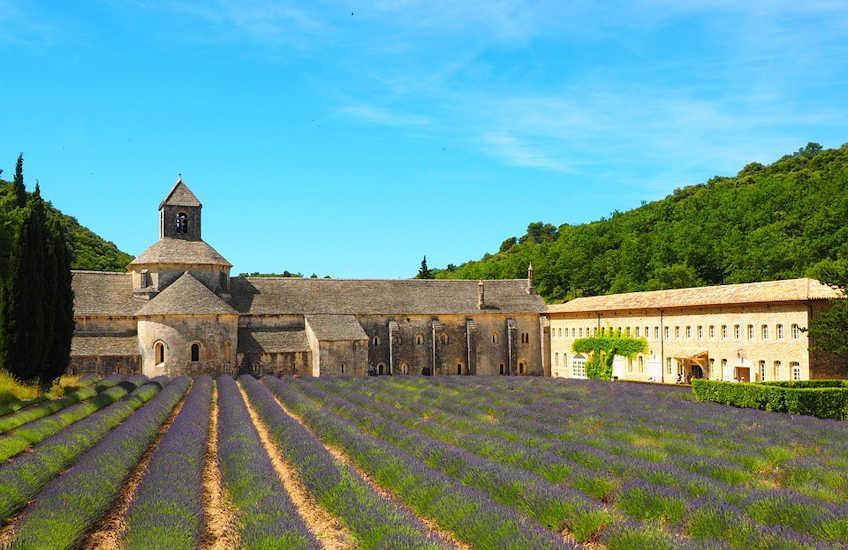 One of the best places to rent a house long term in France is in the beautiful region of Provence. Even before Peter Mayall's celebrated book "A Year in Provence" visitors have been making their way to this magical part of France and renting property to enjoy the uniquely relaxed Southern French way of live. If you are interested in spending up to a year in France, here is a selection of the 6 best Provence properties currently available for long term rental.
At Go Languedoc we have established a reputation as the leading provider of long term lets in South France. One reason for this is that we visit all of our long term lets personally to capture more information about the layout of the house, the facilities and the locality. Another reason is that we live permanently in the South of France, not far from Provence and we have amassed a great deal of local knowledge about the different regions and areas. We have also rented long term lets in France ourselves, so we are able to provide first-hand advice. We arrange 80-90 long term lets a year and we have been dealing with clients in France for over 12 years.
Currently available long term rentals in Provence, France
This selection of 6 properties in and around Provence, are currently available for long term rentals starting February 2022 and into 2022. Please check the availability calendars for the latest availability, as well as the guide rental prices and monthly utility bills. For most properties, the minimum rental period is 3 months and prices will be considerably higher if you are looking for a monthly rental during the high season (June to September).
This Provence farmhouse for long term rentals is located on the edge of the Luberon National Park, just outside the town of Cavaillon. The farmhouse is situated 20 km from the historic city of Avignon and 54km from the beautiful university city of Aix en Provence. The historic cities of Nimes and Arles are also nearby. The farmhouse features:
2 bedrooms
2 bathrooms
private garden
shared swimming pool
parking
set within 7 acres of apple orchards
easy access to some beautiful Provence towns such as Gordes, L'Isle sur la Sorgue, Fontaine de Vaucluse, Menerbes and Bonnieux.
Long term rental prices start from €1250 pcm + bills
For more information, please visit: >> Provence farmhouse for long term rentals France
This lovely house long term lets in France is close to the beautiful town of Uzes, in South of France. It is an 18th century stone houses in a typical Provencal hillside village facing all-day sun. It is covered in vines, has a huge walled garden, a swimming pool and a large terrace. This long term rental in France is in the village of St Maximin, which is just a few minutes from the wonderful town of Uzes and near the Pont du Gard and Nimes. A great location to visit the sites of the Languedoc region whether on an extended holiday or house hunting.
4 bedrooms
2.5 bathrooms
private terrace
shared swimming pool
parking
stunning views
2 kms from Uzes and easy access to Provence.
Long term rental prices start from €1000 pcm + bills
For more details, please click: >> Uzes long term lets in France
A charming 4 bedroom villa with private pool in the heart of Provence available for long term rent in South of France. The villa is situated on the outskirts of the beautiful village of Pierrevert, close to the popular town of Manosque, in the Luberon national park. Aix-en-Provence is just 40 mins away and the Mediterranean coast is just over 1 hour away. The village is noted for its local Rosé wines and for its international photography festival (Nuits Photographiques de Pierrevert) held every year. The villa is fully-equipped for an extended stay in Provence for 3-12 months with a modern kitchen, open plan living area and 4 good-size bedrooms.
4 bedrooms
2 bathrooms
private swimming pool
parking
stunning kitchen
30 mins from Aix-en-Provence.
The villa is available for long term rent from October 2022 from €2,000 pcm + bills.
More information on this villa can be found at: >> Pierrevert Provence villa, France
This Provence house for long term rentals in France, is located in the pretty wine-producing village of Tavel, just outside Avignon. The Rosé wines produced in Tavel are often regarded as the best in France. The village is extremely well equipped with 3 restaurants (all within 5 mins walk), a primary school, shop, hotel and pharmacy. The beautiful city of Avignon is just 10 mins drive away and here you will find a TGV train station and local airport.
3 bedrooms
2 bathrooms
private garden
private swimming pool
parking
views over vineyards and countryside
easy walking du=istance to shops, schools and restaurants.
Long term rental prices start from €2000 pcm + bills
Check out further details at: >> House for long term rental in Provence near Avignon
This lovely apartment near Uzes, South France, is available for long term rentals for 3-6 months between September and May. The apartment is located on the top floor of a 14th Century stone building situated in the charming village of Saint Maximin. The village is located just 2km from the lovely French town of Uzes and it is very convenient for reaching numerous local attractions such as Nimes, Avignon and the famous Pont du Gard Roman aqueduct. Saint Maximin is set amongst vineyards and cherry & apricot orchards and the apartment is within 5 minutes walk of a number of local wine cellars. This is a truly beautiful part of the South of France and a great placed to be based for a long term rental.
2 bedrooms + 1 bathroom
Rooftop terrace with stunning panoramic views
Beautiful interior - exposed wood beams & original stone work
2km from Uzes
Washing machine
Fully-equipped kitchen
This apartment near Uzes can be rented from October through to May (and possibly for up to 12 months). Prices start at €750pcm + bills. More details can be found at :
>> Uzes apartment for monthly rentals near Provence
This Provence cottage for long term rental in France is set amongst woodland overlooking the scenic village of Bedoin, Provence. The cottage has beautiful views of the famous Mont Ventoux mountains and comes with over 5000 m2 of private land. The cottage is owned by an artist and has an atmosphere of calm and elegance. This Provence cottage for long term rental is private, but not too isolated. The village is just 2 minutes walk down a quiet path through the woods and features many good restaurants, shops and a weekly market. The surrounding countryside is filled with vineyards, cherry orchards, olive groves and lavender fields. Mont Ventoux features as the most famous stage of the Tour de France and the surrounding area is a cyclists paradise. The cottage is located in a beautiful part of Provence, with many picturesque Provencal villages, markets, restaurants and cuisine to discover. The beautiful city of Avignon with its famous arts festival is just 35 minutes drive and Marseille airport is 1 hour away.This Provence cottage can comfortably accommodate 2-8 people and provides:
over 220m2 of living space
4 bedrooms, 3 bathrooms
large living room with fireplace
4 outside terraces.
This provence cottage is available for rentals between October and April. The monthly rental price starts from €3250 pcm + bills
Visit the property page for more information: >> Provence cottage for long term rental France sleeps 8
Where to next . . . ?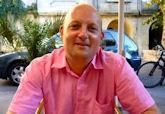 I hope that this article has provided you with some good ideas about the types of properties available for long term lets in Provence, France. If you would now like to search for rental properties currently available in South France, please follow the links below:
If you would like some more detailed information about renting long term in France, then just drop us a quick message and we will come straight back to you. I wish you a wonderful stay in the South of France. Contact Iain by Email or by phone +33 6 95 00 28 44