Last updated on .
Hits: 18096
10 Best places to stay South of France in 2023

Read our guide to the best places to stay in South of France during the summer of 2023. Covering the some beautiful hill top villages in Provence, the best beaches on the French Riviera and charming French towns such as Aix-en-Provence, Nimes, Antibes and Cassis; we are sure that you will find something for everyone. We have grouped our list into 10 distinct areas of Southern France. We also provide ideas on places to rent in South of France.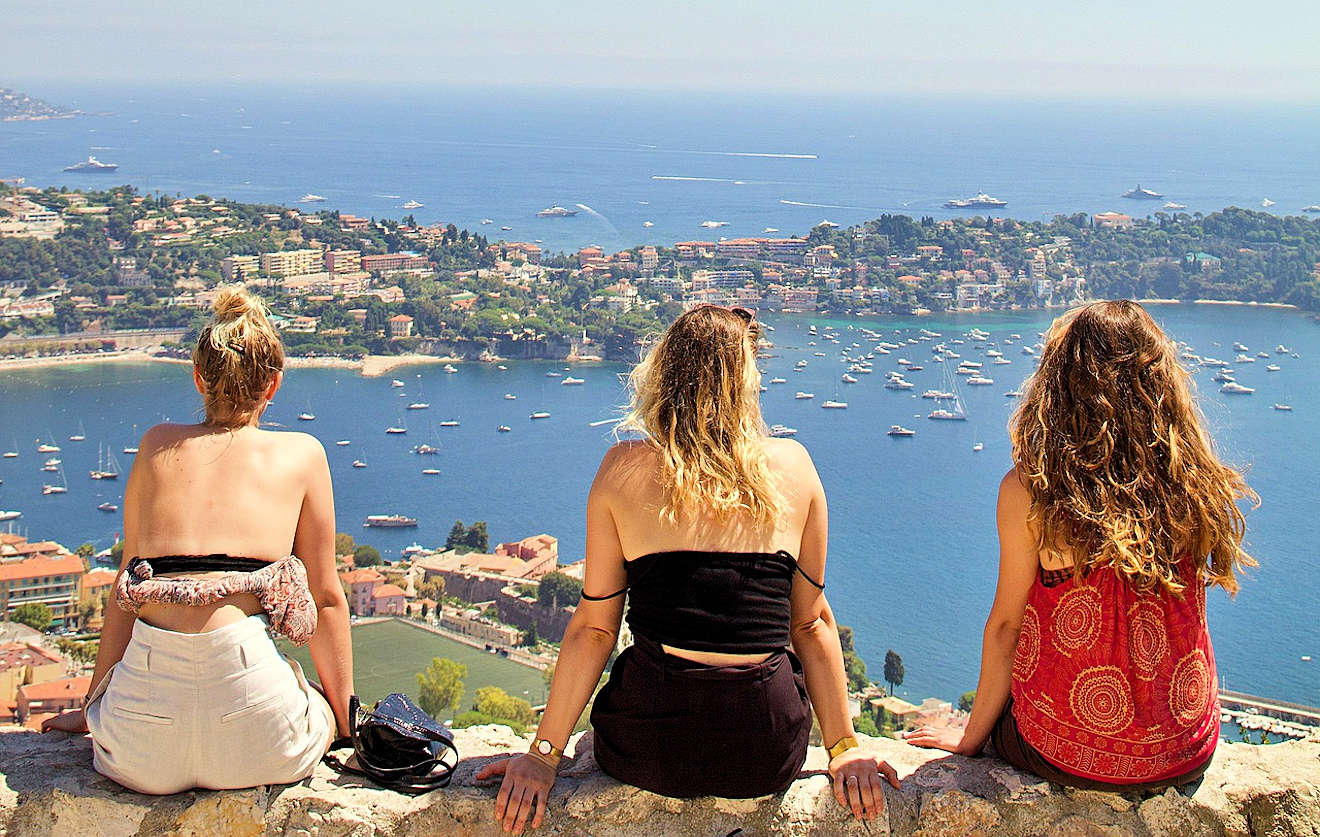 10 Best places to stay South of France
The South of France is a great place to visit. It has a wonderful climate with long warm summer days stretching through to September and October. The French Riviera is a really super coastline, with many fantastic beaches. We live in the South of France all year around and we absolutely love being here. We are always out and about visiting new villa rental properites and researching tourism articles about the South of France.
10 best places to stay in South of France
You will also find a rich variety of places to visit, from chic resorts, sleepy old villages and astonishing historical monuments dating back to Roman times (and before). Whilst the French Riviera coast can get very crowded in the height of summer, there are still plenty of more places to stay, where you can get unspoilt peace and tranquility (such as unspoilt regions like the Luberon and the Camargue).
With 10 local airports in Southern France, it is easy to fly into the region and the road network and the trains are superb - so getting around is quite simple.
Best time to visit the South of France
In terms of the best time to visit the South of France, avoid late November through to January because it is absolutely freezing and especially in Provence, the Mistral wind blows very hard. My favourite time is April and May and then September and October. Basically from May through to September you can usually guarantee good weather.June is usually very pleasant up in the late 70F's/mid 20C's. In July and August you can expect to get many days around 90F/30C. A peculiar thing happens in mid-august. You sometimes get some summer showers that last a few days - it is something to do with the warm air from the South and the Sea.
Anyway, if you are planning your summer holidays for 2023 and you are on the hunt for local information on where to base yourself, here are our 10 favourite places to visit in the South of France:
1. Best places to stay in South of France: French Riviera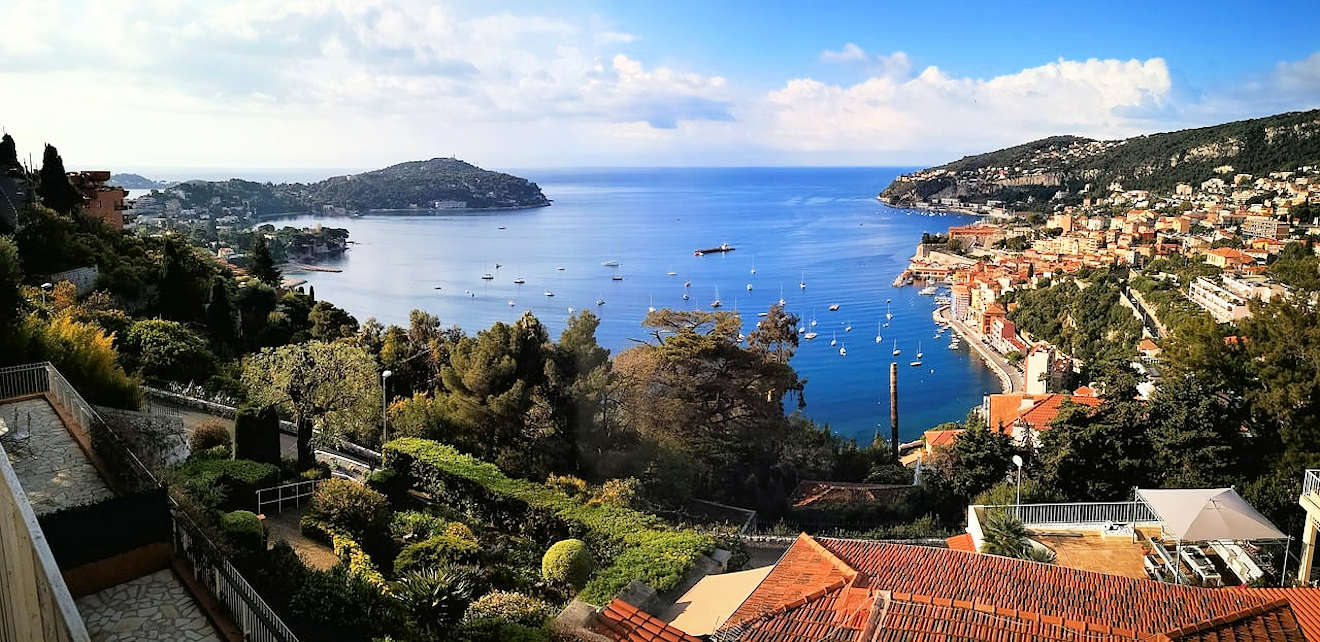 Think of the South of France and the French Riviera comes squarely into mind. With its wide sweeping bays and golden beaches it is not difficult to see why some 5 million people flock to the Cote d'Azur every year. Only Paris rivals it as a tourist attraction.
With Nice's famous Promenade des Anglais, St Tropez's chic vibe and the beauty of coastal towns such as Cassis, Cap Antibes and Villefranche, there is so much to do and see. Glitzy, chic, relaxed, rich, sunny, beautiful.
St Tropez's beaches are among the best in the world and its harbour only loses out to Monaco for the impressive array of yachts on show.
Here are some of the best properties in Cote d'Azur on Go Languedoc where you can stay:
Valbonne, Cote d`Azur villa rentals property with pool - Ref: 933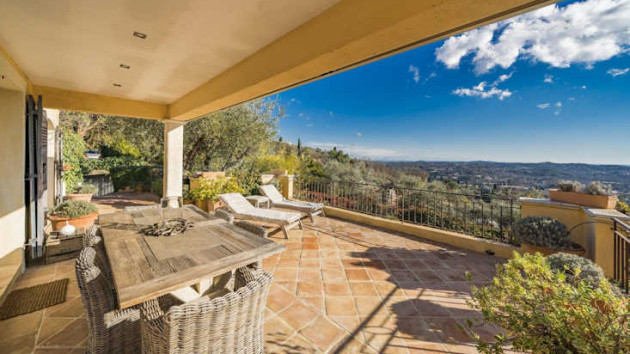 Villa La Lavande is a lovely French villa with pool situated on a hillside with views down to the sea. The villa is laid out over two floors and comes with four bedrooms (2 master suites and 2 guest rooms) and four bathrooms / shower rooms. There is a 1,780m2 garden, with twenty seven 300 year old olive trees!
The stone floors throughout help keep the villa cool and welcoming. The master and first guest room have sea views. There are five separate terrace areas and a huge 48 square metre "auto covered" terrace and outside eating area overlooking the pool and the sea view.
Prices from 4,979.65€ per week
Sea view apartment rentals Menton, France (Ref: 1669)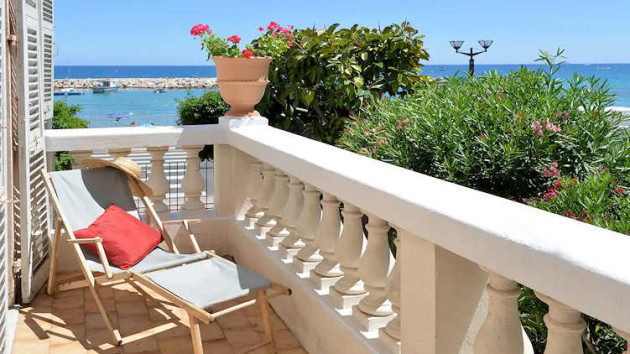 A beautiful 1 bed sea view apartment rental in Menton, France, located on the Promenade du Soleil. This spacious apartment overlooks the beach in the picturesque French Riviera resort of Menton.
There is no need to rent a car whilst you stay at this apartment. You can catch a bus or train straight from Nice airport to Menton (there is a train station and bus stop near the apartment building). With the beach just a few metres away and the town a 5 minute walk, this apartment rental is very convenient.
This lovely apartment on the sea front in Menton, is located on the first floor of a beautiful apartment building on the Promenade du Soleil. The building was formerly one of the earliest hotels in the town (Hotel Banastron) and the apartment is decorated with lovely old photos of the hotel.Ideal for reaching Nice airport and provides easy access to the beaches of the French Riviera.
Prices from 750.00€ per week
2. Best places in the South of France: Camargue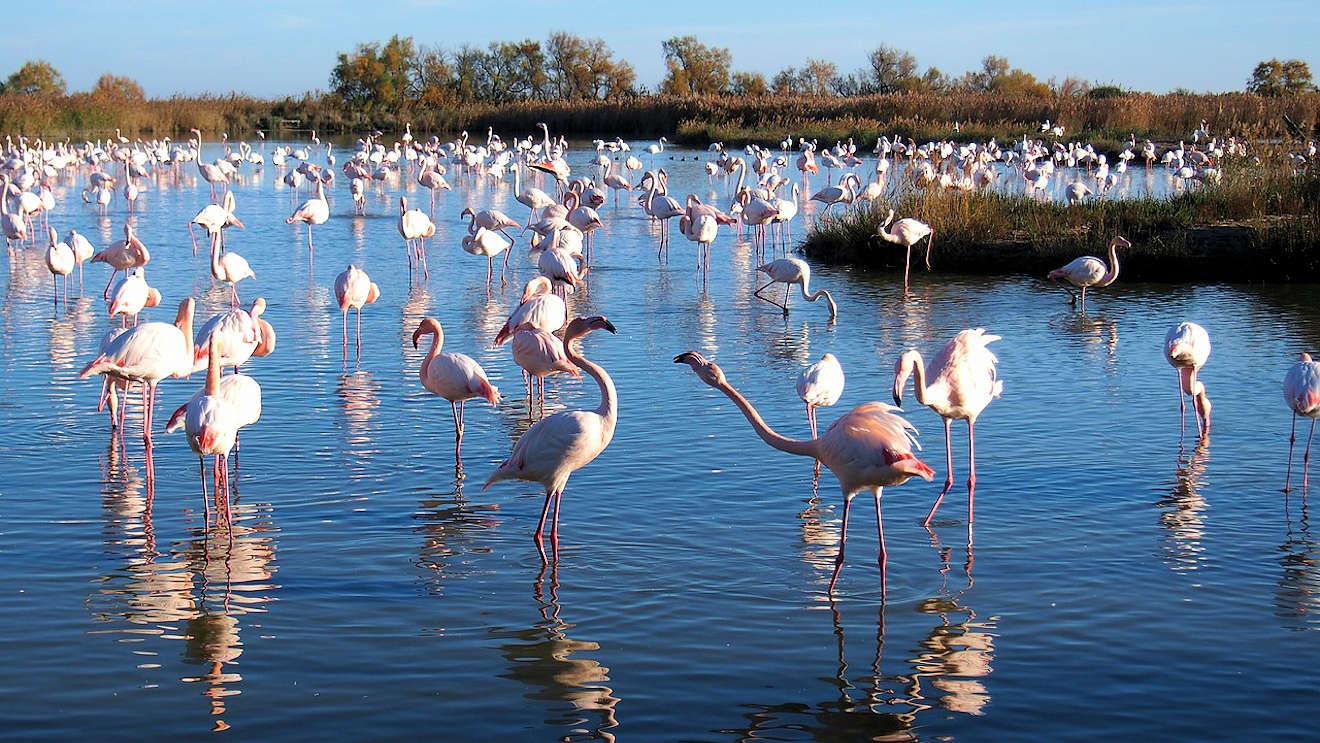 The Camargue is a nature lover's dream. The wide open spaces, pink flamingos, white horses, migrating birds, famous black bulls, quiet coastal roads and long sandy beaches create the perfect setting for a relaxing holiday in the South of France.
You who also find some wonderful places to stay such as Arles (the base for Van Gogh and Paul Gauguin), Aigues Mortes (with its famous grid pattern streets), Beaucaire and Saint-Gilles.
With nearby cities such as Nimes, Montpellier and Marseille, you also have a good selection of airports and train stations.
3. Best places to stay South of France: Provence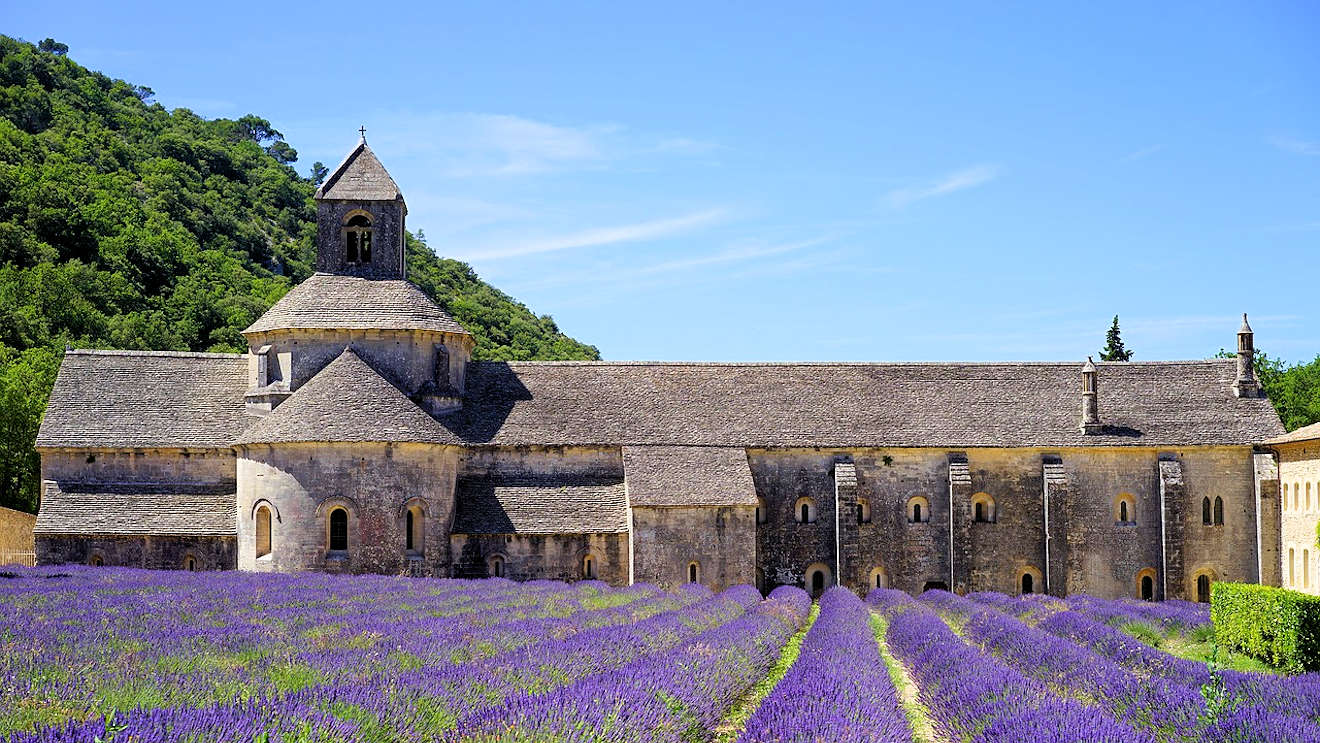 The image of Provence quickly comes to mind when you think of the South of France. With its lavender fields, beautiful villages and stunning countryside, Provence is an ideal holiday spot in the South of France.
My two favourite towns in Provence are Aix-en-Provence and Saint Remy. The former has an excellent range of cafes, boutique shops and windy streets. The latter is famous as the birthplace of Nostradamus and oozes a relaxed Southern France pace of life. The painter Vincent van Gogh lived for 12 months in St Remy and he painted some remarkable paintings during this period, such as the Wheatfield and the Road Meanders. There is a lovely weekly market held in St Remy and there are plenty of pavement restaurants in the town. Nearby to Saint Remy, you will also find the beautiful scenery of Beaux de Provence.
Other places I would highlight in Provence, include the hilltop villages of Gordes and Roussillon, as well as the beautiful town of L'Isle-sur-Sorgue, close to Avignon, Forcalquier in the Luberon and stunning town of Uzes over in the West.
Here is a selection of places to stay in Provence on Go Languedoc:
La Colle Provence farmhouse for rent France private pool (Ref: 2066)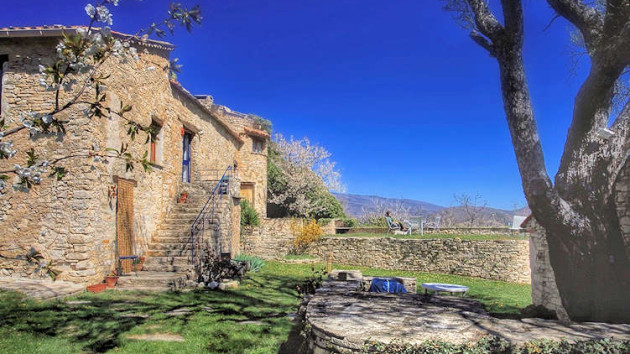 Set in over 30 hectares of natural Parkland and accessed by its own country track, this farmhouse in Provence offers a unique experience of French country living.
The farmhouse comes with a private swimming pool, 4 bedrooms, 2 bathrooms and is set within 30 hectares of land, with commanding views over the Provence countryside. The rental will ideally suit customers who want to enjoy total peace and tranquillity and have the facilities to enable remote working.
You can spend your days lazing by the large swimming pool and enjoying a relaxing lunch on the terrace. When you get a bit restless, you can visit some of the excellent Provencal markets at the local villages.
Prices from 2,500.00€ per week
Var, holiday gite in Provence, France (sleeps 4) - Ref: 622
Bargemon is a beautiful Provencal village situated amongst the mountains in the Var department. Bargemon is one of the most beautiful villages in Provence and it has bags of of charm. With a central square with pavement cafes and water fountains, lots of narrow streets and shuttered houses; the village is a joy to spend time in. This spacious holiday gite in Provence comes with 2 bedrooms and can accommodate up to 6 people.
The apartment has a beautiful living room, two outside terraces and is located all on one level in the centre of the village. The apartment provides beautiful views over the mountains and valley.
Nice airport is a 1 hour drive and in 40 minutes you can be on the beach at Frejus or Sainte-Maxime. The famous Gorges du Verdon is also located close-by.
Prices from 620.00€ per week
Joie de Vivre large holiday home Uzes France sleeps 18 Ref: 1482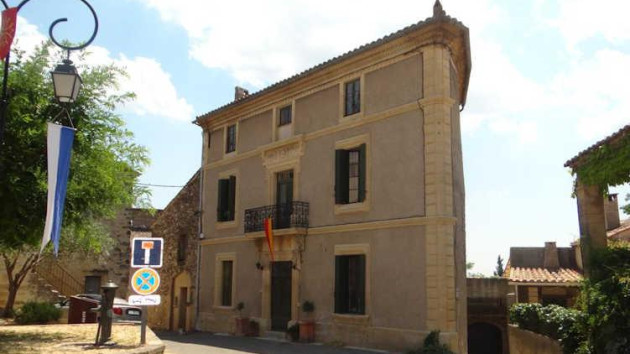 Come and rent a beautiful large holiday rental property on the edge of Provence, France, for just €3500 per week. Joie de Vivre comprises two adjoining houses - the original Manor House and the former Coach House - and can sleep up to 18 guests.
If want to sample the delights of Provence with friends and family or you wish to organise a special event, family reunion or a large group holiday; then this character property in Saint-Maximin is perfect. With 7 bedrooms and capable of sleeping up to 18 people, these 2 connected large holiday houses come with a wonderful swimming pool and a large covered terrace. The terrace would be a wonderful area for a large group meal or wedding reception.
Good availability for July & August 2023!
Check prices & availability 360° Virtual Tour
4. Best places to stay in Southern France: St Tropez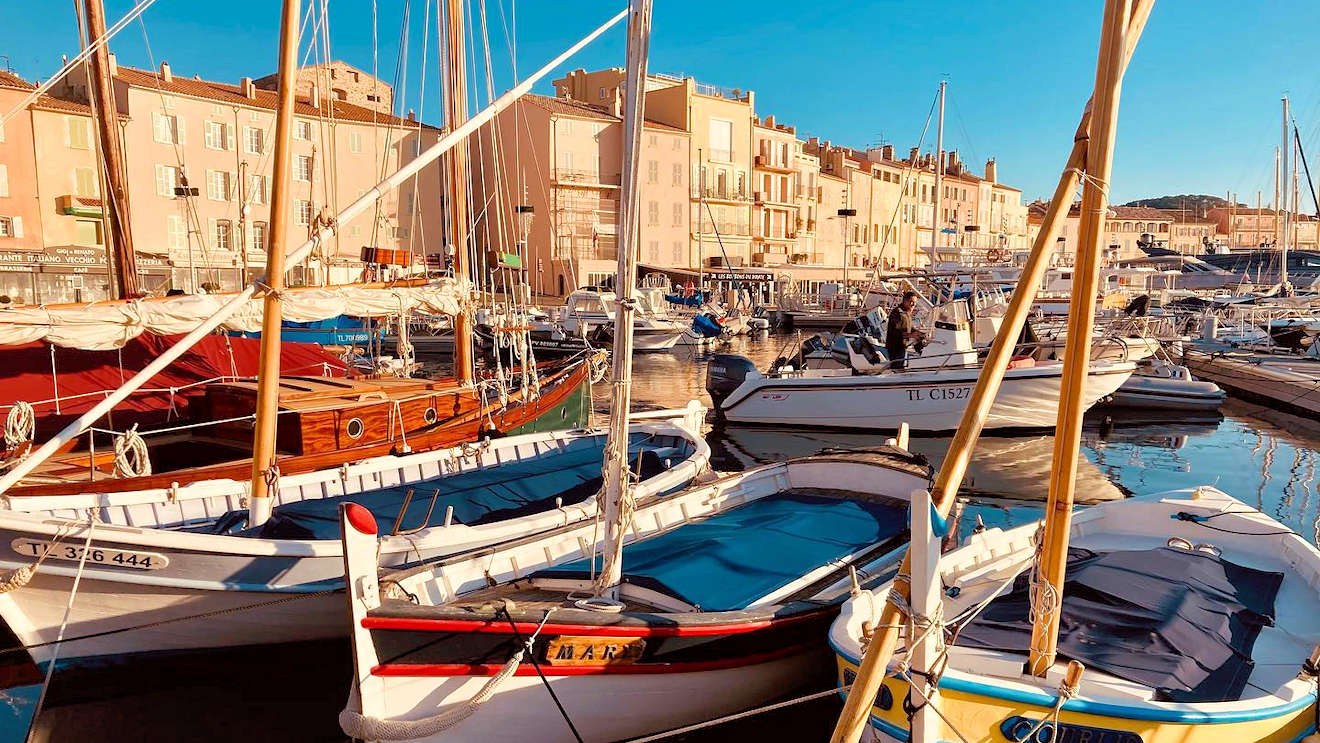 I have to say that the first time I went to St Tropez, I was quite impressed by the fact that it was a normal town. There was a local Spar shop, the restaurants were priced normal-ish and there was plenty of space on the beaches. That isn't to say that there is not another side as well to St Tropez. The yachts lining the harbour are enormous. You can also see all the speedboats and helicopters ferrying celebrities to beach bars and private parties in hill top villas.
Some beaches are exclusively private and I can imagine that if your name is not down on the list, you simply will not gain entrance to some bars and nightclubs.
But overall, the impression I have of St Tropez is that it is a relaxed, chilled-out place, where you can do your own thing. St Tropez definitely has its own vibe, which it has been able to successfully maintain over the last 50 years.
5. Best South of France places to stay in 2023: inland Cote d'Azur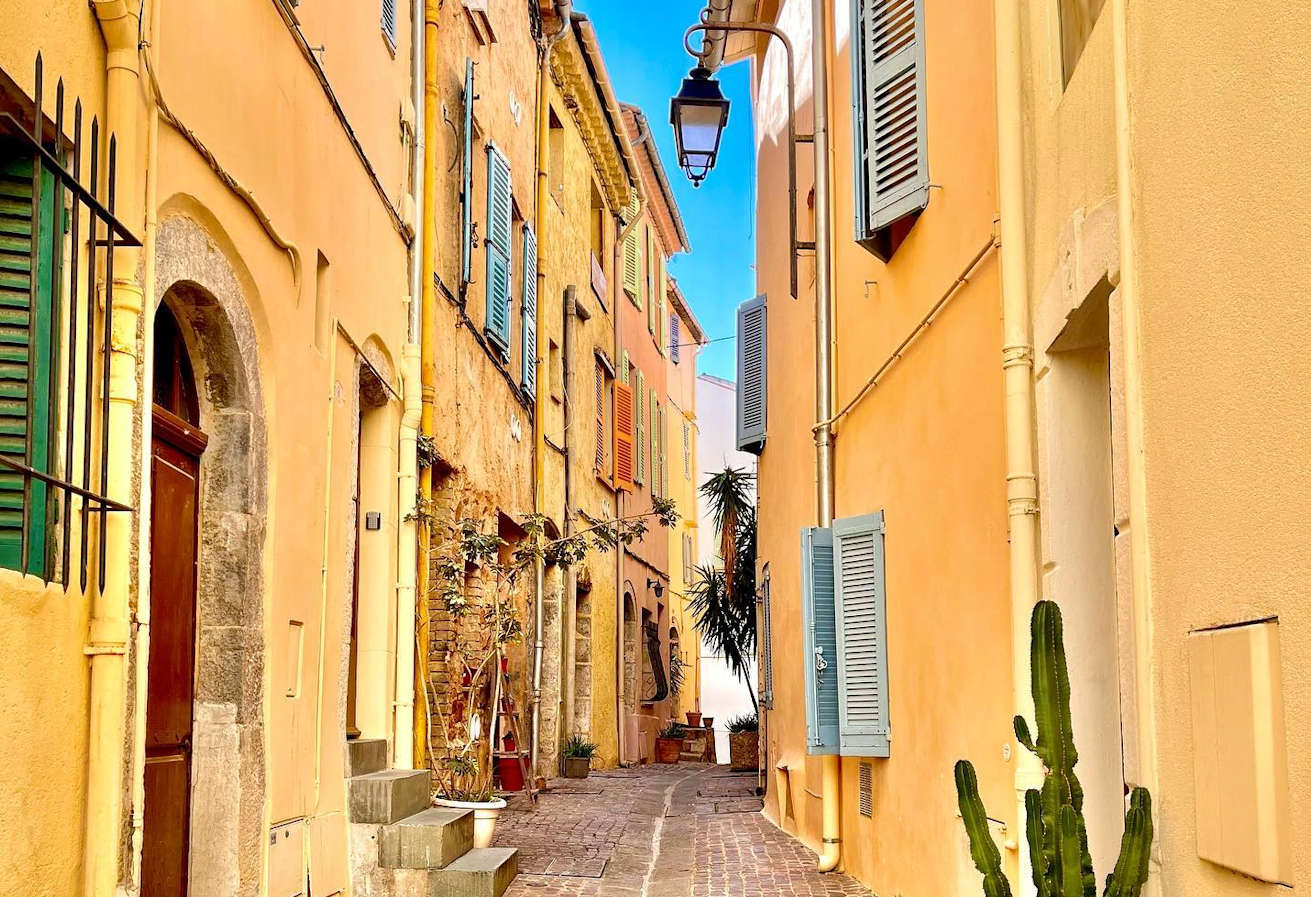 Away from the glitz and the glamour of the French Riviera coastline, there is a beautiful inland area, where you can find beautifully restored hilltop villages like Fayence, Chateauneuf-Grasse and St-Paul-de-Vence.
Away from the coast, famous painters such as Matisse, Picasso, Marc Chagall and Raoul Dufy sort refuge in quiet retreats such as Cotignac, Forcalquier and Mougins. Here you will still find local festivals celebrating the produce from the land, whether it be wine, asparagus, honey, truffles or lavendar.
In truth, a large part of the Cote d'Azur above Nice and Cannes has become one spralling metrolpolis, with villages merging into villages, but there are still some great spots to be based. Around Grasse, the World's perfume capital and near Tourettes, Seillans and St-Paul-en-Foret; you can still find peace and tranquility.
The beaches are still only a short drive, but it feels like a million miles away. If you love the great outdoors, then no trip to the South of France can be complete without visiting the Gorge du Verdon, the French (smaller) version of the Grand Canyon.
Here is a selection of properties in the inland region of Cote d'Azur to stay in:
Vence luxury villa with private pool (sleeps 6) ~ Ref: 1417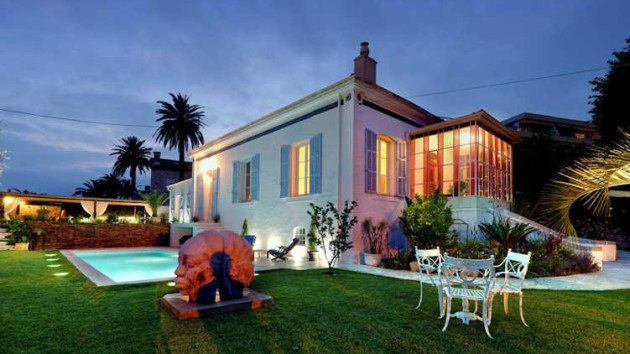 This luxury art deco villa in South of France with private pool dates from the 1930's. Located in Vence, in the suburbs high above Nice, this villa can accommodate up to 6 people in 3 sumptuous bedrooms.
This South France luxury villa is located in the next street to the former residence of the famous French artist, Henri Matisse. Set in a beautiful neighbourhood filled with palm trees and stunning houses, this luxury villa comes with sea views, a large garden and a lovely private pool.
The centre of Vence is 5 minutes walk and here you will find plenty of restaurants, shops and cafes. Vence is just 5 minutes drive to the beautiful hilltop town of St Paul de Vence.
Prices from 4,000.00€ per week
Aups villa Provence France with private pool (Ref: 1687)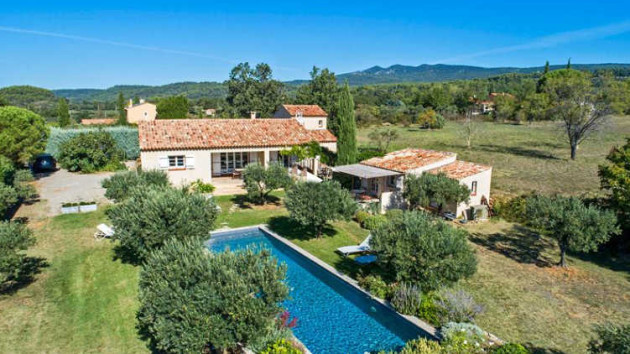 Aups villa in Provence, France, is a great option for a family holiday in South France. Inside the villa is very comfortable and spacious and outside you can enjoy the large garden and private pool. This is a great quite space to chill out and relax.
The villa provides good access to both Marseille and Nice airports, as well as to the TGV train stations and A8 motorway.
The villa is surrounded by stunning countryside and you have access to some of the best beaches in Cote d´Azur within 1 hour. The local medieval village comes with many shops and a large Provençal market twice a week.
Prices from 1,675.00€ per week
6. Best places South of France: around Marseille, Toulon, Cassis and Hyeres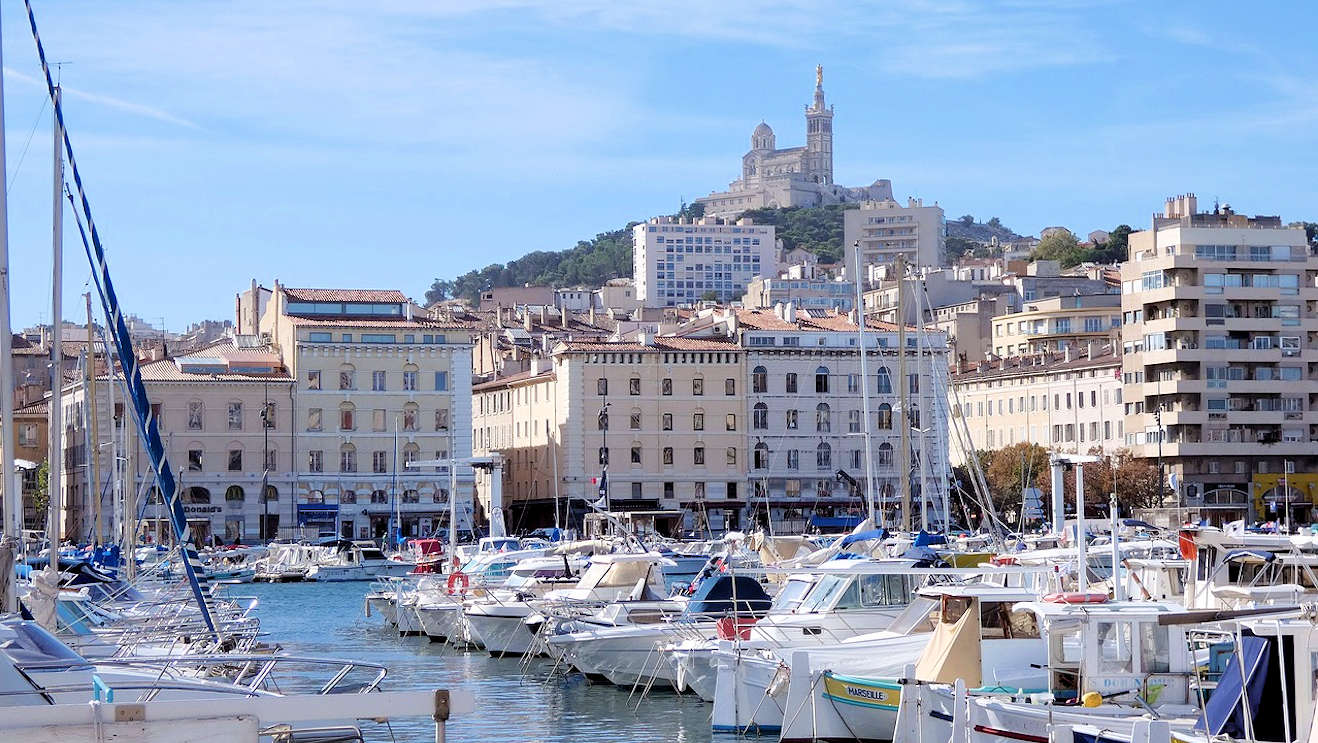 This is my personal favourite. The coastal town of Cassis is just beautiful. There is a gorgeous inlet called the Calanques de Cassis, where the water is crystal clear and a beautiful turquoise colour. The sea is framed by these high white cliffs and you can hire a boat from the harbour in Marseille and go fishing or snorkling. Cassis itself is a small place, but it has everything that you will need.
Nearby Toulon is a bigger town, but it boasts some excellent restaurants and an enormous daily market. Hyeres is the oldest resort on the Cote d'Azur and it is famous for growing Palm trees. Marseille is France's second city. It is a big place and like all big cities, it does have its rougher-side to it. But if you are streetwise and sensible, you can also unearth some great neighbourhoods. We spent a weekend with frieds in central Marseille last year. We took the kids and had a great time. The Old Port area is probably where you will want to spend most of your time, but do take a water taxi out to one of the local beaches because you will get the best view of Marseille.
7. Where to stay in South France: Cannes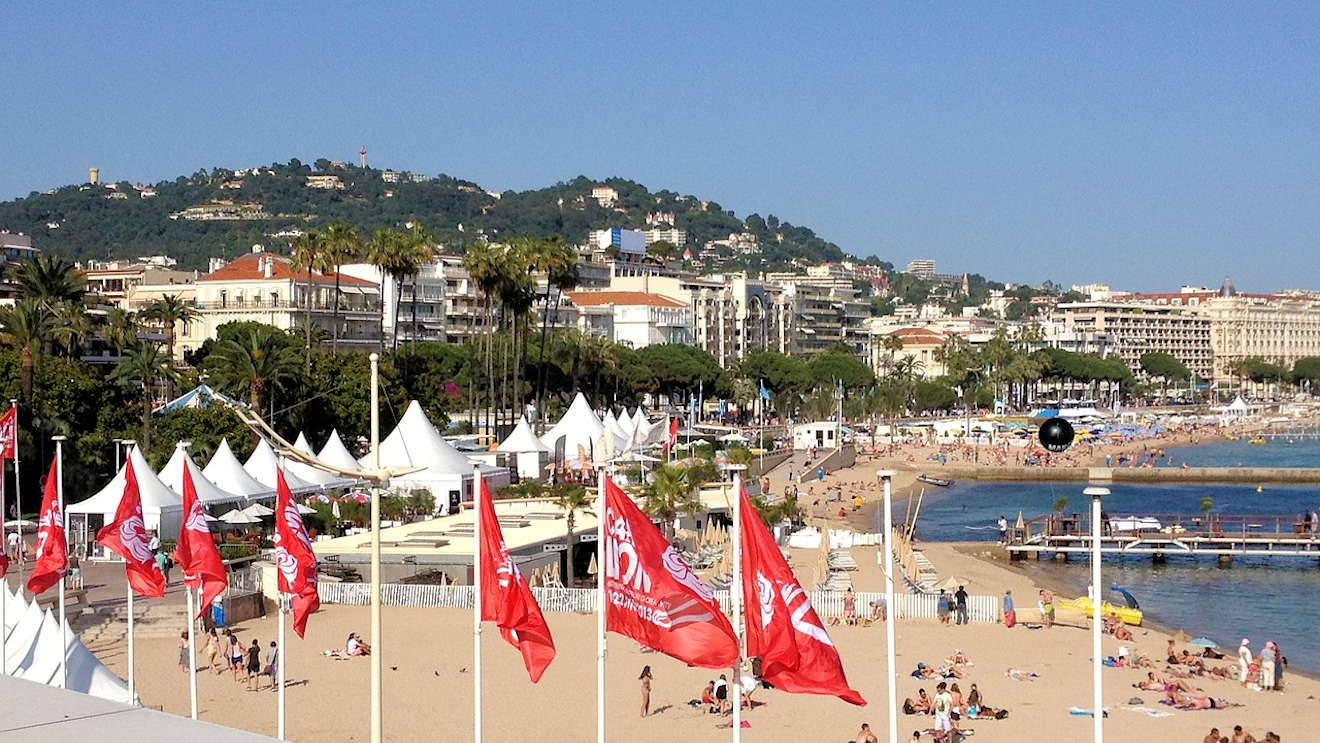 The film festival in Cannes has lent the town a celebrity status which it has profited from for over 65 years. But to be fair to Cannes, there is an awful lot going on besides the annual film makers shindig. There is not a month goes by where there isn't a large conference being held in the city. Be it the MIDEM music festival, or the MIPTV conference, or the MIPCOM entertainment event or the huge MAPIC real estate show. The old town of Cannes is a pleasant place to spend time in and Cannes is blessed with some fine restaurants and chic shops (along the Rue d'Antibes and La Croisette). But also closeby to Cannes, you will find some wonderful places to stay including Theoule-sur-Mer, Antibes and Juan-les-Pins. Here you can sample some excellent beaches and all manner of water sports.
We have a good selection of different properties to stay in within Cannes and the surrounding area. Here is just a selection:
Private villa with sea views and infinity pool near Cannes, sleeps 8 (Ref: 1433)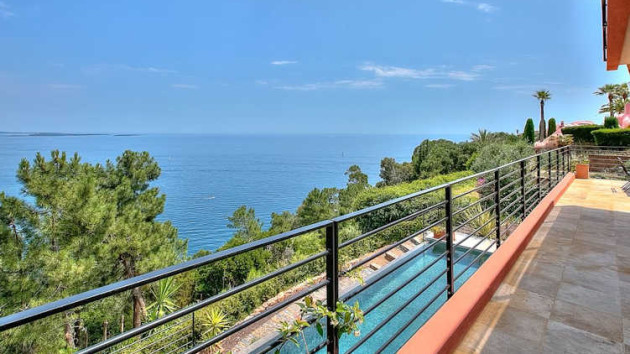 This private villa near Cannes, South France, comes with stunning sea views, 3 terraces and an infinity swimming pool. The villa is located only a short walk from sandy beaches and is close to the centre of Theoule-sur-Mer village, with its numerous shops and restaurants.
This private villa in South France near Cannes is spread over four floors and comes with 4 double bedrooms, a private lift to all floors, air conditioning, private off-road parking and WiFi internet.
The villa is situated in a quiet residential area on a hillside overlooking the Mediterranean sea and the Bay of Cannes. Just next door there is the iconic Pierre Cardin "Bubble House".
Prices from 2,250.00€ per week
French Riviera vacations rental villa in Cap d'Antibes with pool (sleeps 8) (Ref: 1026)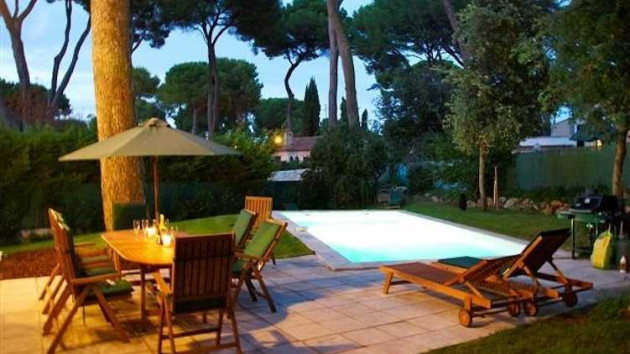 This French Fiviera vacations rental villa with pool is on the east side of Cap d'Antibes midway between the Garoupe and Salis beaches, just 800 yards away. This Antibes villa is well appointed and kept in excellent order with very good furniture in light colours and cool marble floors downs stairs with wide French oak floor boards at the Mezzanine level. All bedrooms are air conditioned. There is a broadband connection, satellite as well as HD TV. The vacations villa is protected by a state of the art alarm system with the side and main gates electronically controlled with Intercom and Video entry system.
Prices from 4,706.00€ per week
8. Places to stay in South of France: Aix-en-Provence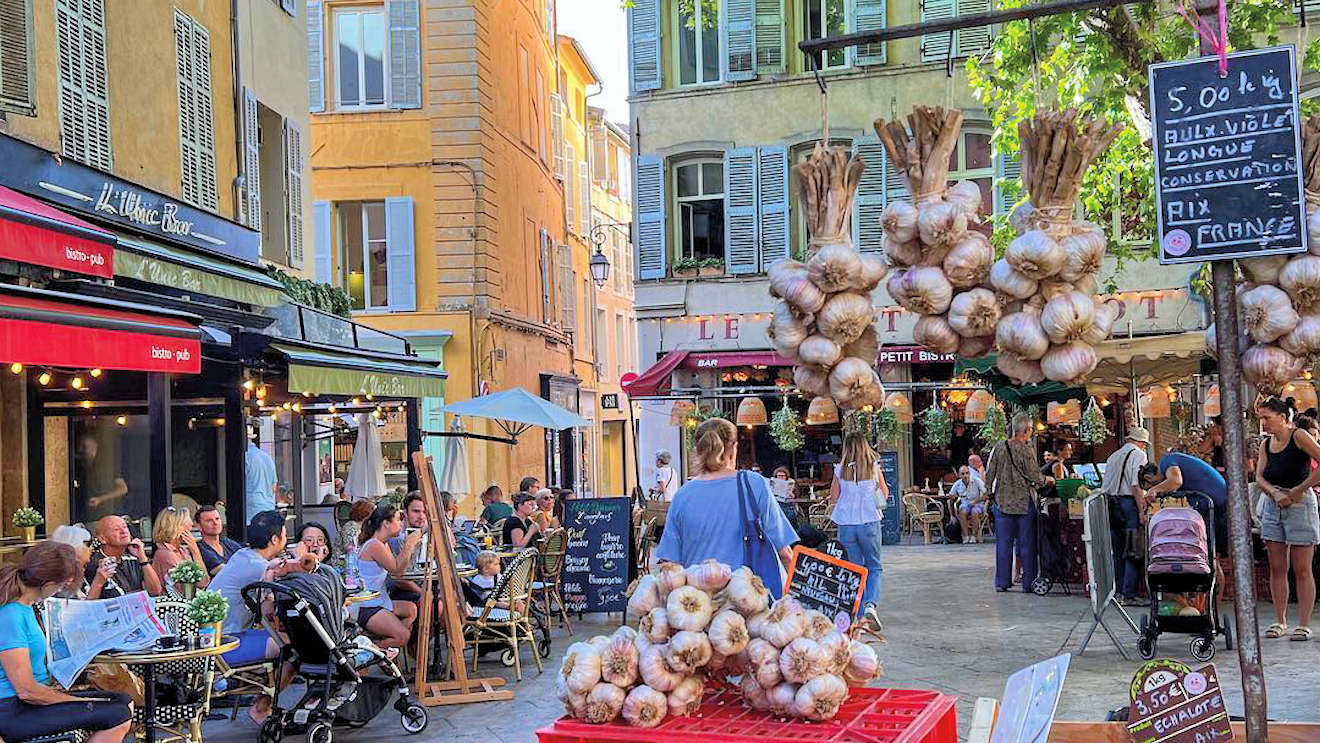 Aix-en-Provence is my favourite city in the South of France. Walking along the Cours Mirebeau (the main shopping avenue) or amongst the maze of little streets in the centre of Aix is just pure pleasure. It is just a really nice town. The old buildings of the town have a lovely yellow glow to them and the small restaurants situated in courtyards and little squares have a really nice vibe. Aix is a big University town and that also gives the place a youthful feel to it.
Aix has a lot going on during the summer, but also out of season. So the large Christmas market and various festivals throughout the year ensure that there is always some life about the place. The city is famous for its fountains (which are everywhere), but my impression of the town is that it is just a very pleasant and civilised place to spend time in.
Aix is located about 30km north fo Marseille and Marseille airport is just on your doorstep, making Aix a very convenient place to reach. If you have never been, I would highly recommend you basing yourself in Aix-en-Provence during your stay in South France.
9. Where to stay in the South of France: Nice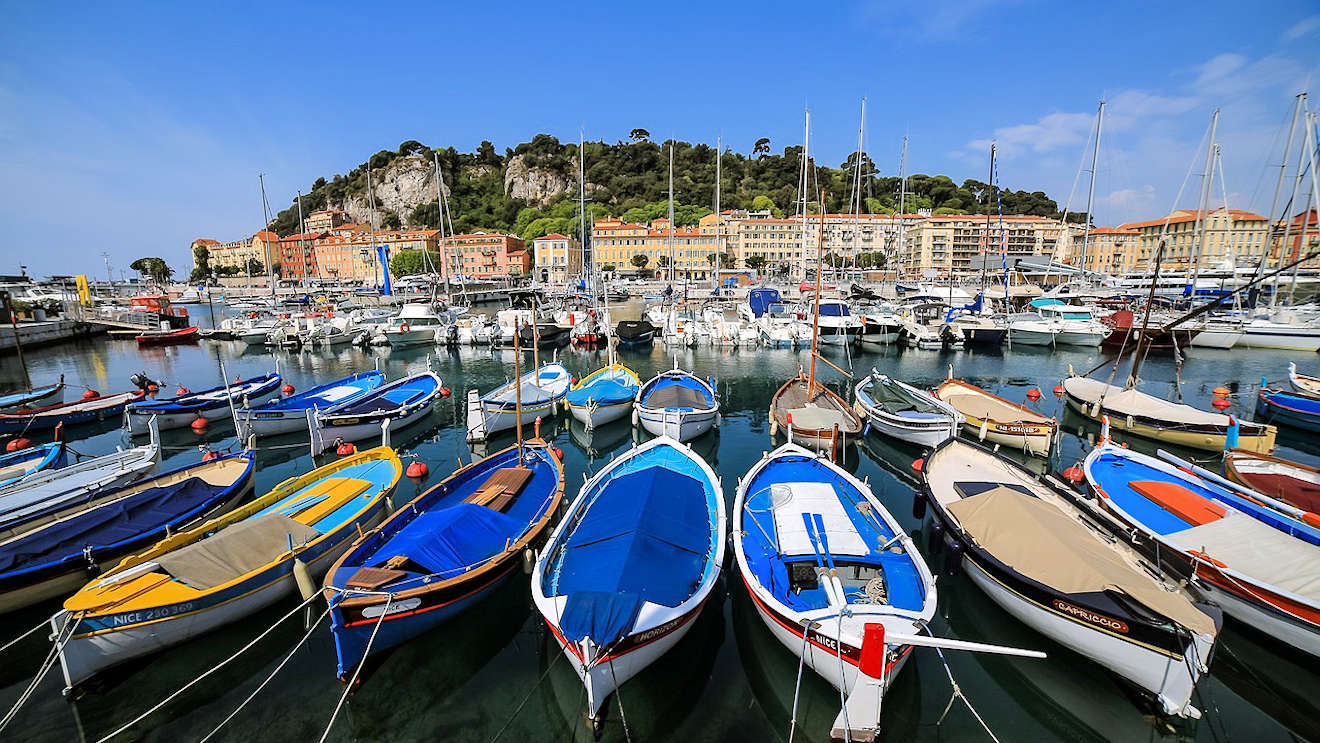 The city of Nice pulls in a third of all visitors to the French Riviera. It is a city where there is always something going on, be it the Nice Carnival in February, the Nice Jazz festival in July, the Yachting Regatta, or an Opera festival or Classical music event. Nice has more museums and art galleries than any City other than Paris.
The centre of town is very nice to walk around. The Vieux Ville hides a warren of little streets and the enormous Place Massena is a beautifully laid out square. I have to say that my favourite part of Nice is up in the North near the airport in the Parc Phoenix. You get a wonderful view over the city and you feel like you are in the middle of the countryside. Nearby to Nice, you also have the resort towns of Villefranche-sur-Mer, Roquebrune-Cap-Martin, Cap Ferrat and Menton. Also on your doorstep you have the millionaires playground of Monaco. There is a lot to do around Nice, I challenge you to be bored.
Here are some excllent places to stay near Nice, South France:
Sea view apartments for rent in France, Villefranche-sur-Mer - Ref: 1077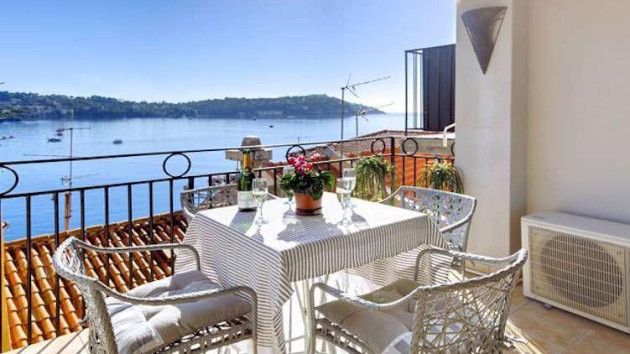 This 3 bedroom apartment for rent in France is situated in the beautiful village of Villefranche-sur-Mer and comes with a large terrace with wonderful sea views. Apartment Artistes Tressor is only 100 meters from beach and you are within walking distance of all the restaurants and shops in Villefranche. This Villefranche-sur-Mer apartment for rent in France is near to all the transport connections (train, bus and taxi) so it is perfect if you would prefer not to rent a car. The apartment can sleep up to 6 people in 3 bedrooms. Wi-Fi and air conditioning are installed.
Prices from 1,760.00€ per week
Villefranche-sur-mer beach apartments in South of France, sleeps 2-4 - Ref: 1074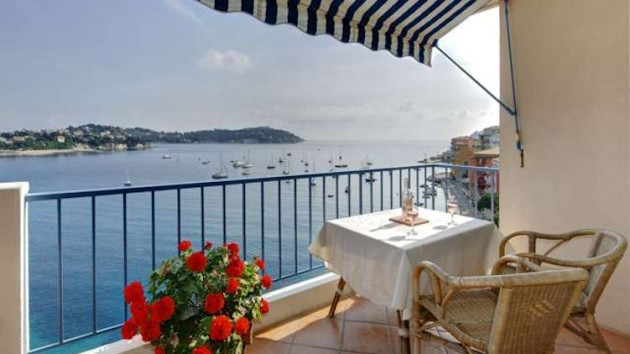 If you are looking or beach apartments in South of France to rent for your vacation, then this beautiful property in Villefranche sur mer, close to Nice is an excellent choice. The apartment comes with a large terrace and wonderful views across the Mediterranean Sea towards Cap Ferrat. Its close proximity to the beach and all the excellent local restaurants of the old town of Villefranche-sur-Mer, makes this the perfect location for a lovely relaxing vacation. This comfortable beach apartment in South of France has 2 bedrooms and can sleep up to 4 people.
Prices from 1,188.00€ per week.
10. Best places to stay in the South of France: around Nimes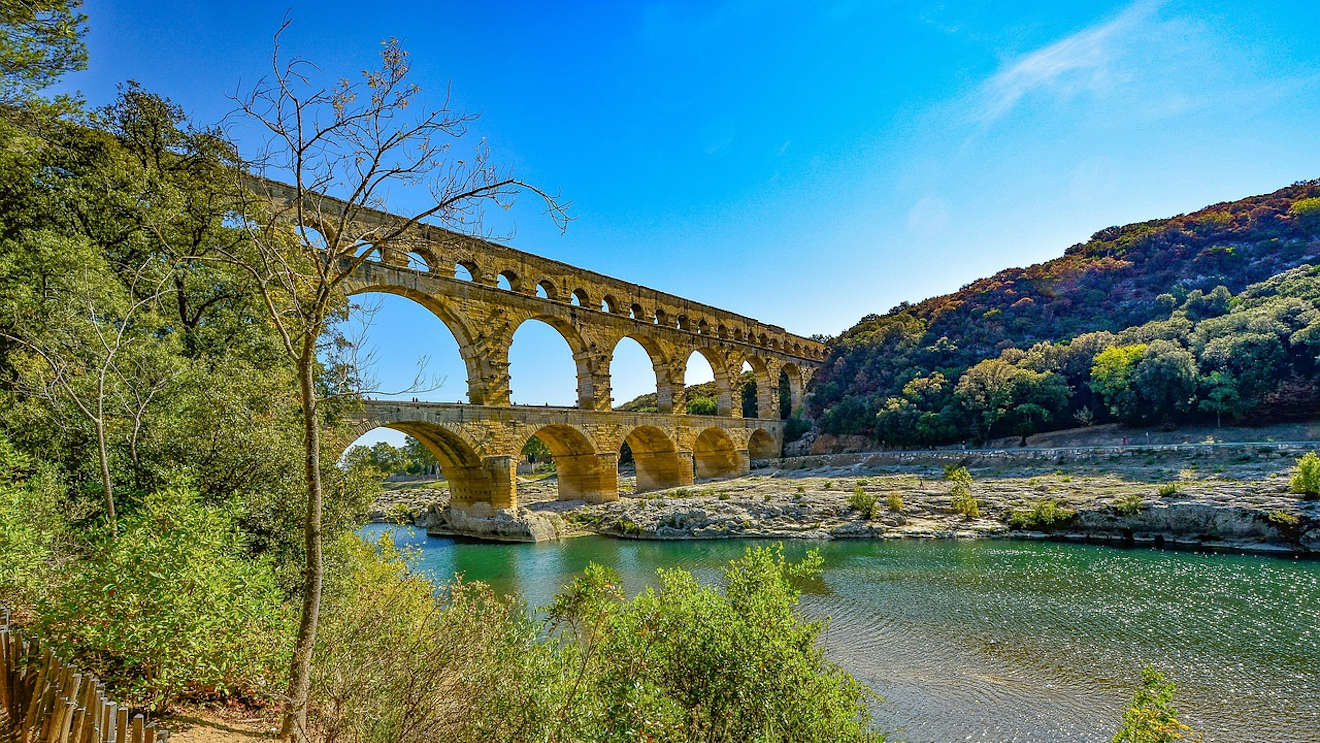 Nimes is inextricably linked to its Roman past. Its location on the Via Domitia - the main chariot route from Spain to Rome - helped make it a favourite with a series of Emperors. Julius Caesar rewarded soldiers who had fought with him during his battles along the River Nile in Egypt in 47BC, with land around Nimes and the city's coat of arms still bears the Crocodile symbol that was adopted by these soldiers as an emblem of their victory. During the reign of Caesar's heir, Emperor Augustus, the inhabitants of the city had swollen to over 60,000 people (which at this time made it one of the largest cities in France).
Today Nimes is endowed with an outstanding collection of Roman monuments including the Maison Carrée, the Amphitheatre (which was one of the largest arenas in the Roman empire) and the Temple of Diana.
The Pont du Gard, South of France, is an extraordinary Roman aqueduct located just north of Nimes. This aqueduct was built as part of an ambitious feat of Roman engineering to bring water 50 kms from Uzes into Nimes. The Pont du Gard helped carry the water across the River Gardon. The Pont du Gard is one of 4 UNESCO World Heritage sites located in the South of France. Complete with excellent visitors centre and Mediterranean garden, the Pont du Gard, South of France is a special place to visit.
Surrounding Nimes you will find some beautiful places to stay such as Uzes, Sommieres, Anduze.
Uzes luxury villa Provence with pool sleeps 9 with pool - Ref: 201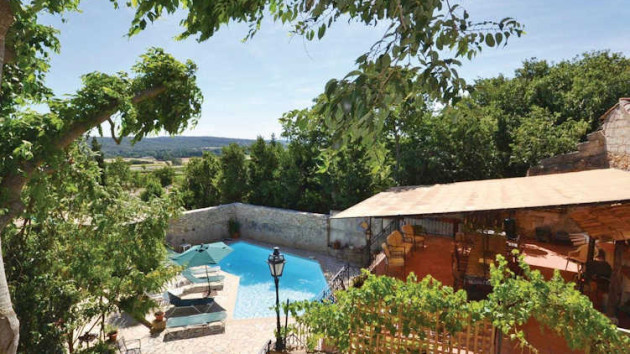 This 18th century stone cottage is in a typical Provencal hillside village facing all-day sun. This luxury French cottage in Provence, is covered in vines, has a huge walled garden, a swimming pool and a large terrace. The cottage can sleep up to 9 people but can also be rented with the next door property thus creating accommodation for up to 18 people. It is a few minutes from the wonderful town of Uzes and the ancient Roman aqueduct Pont du Gard.
Prices from 1,430.00€ per week
Gites South of France, Uzes - Ref: 208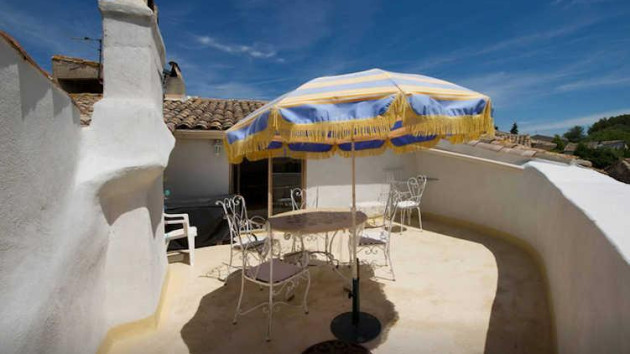 These beautiful apartments are situated in the charming little village of Saint Maximin, close to the historic town of Uzes in Provence. Set amongst cherry orchards and vineyards (with local wine cellars only a 5 minute walk from the apartments) the property has been lovingly restored. This 14th Century stone building has been converted into three self-contained apartments. This apartment can sleep 4 - 6 in 2 bedrooms.
Prices from 990.00€ per week
L`Isle-sur-la-Sorgue holiday cottages in France with pool - Ref: 951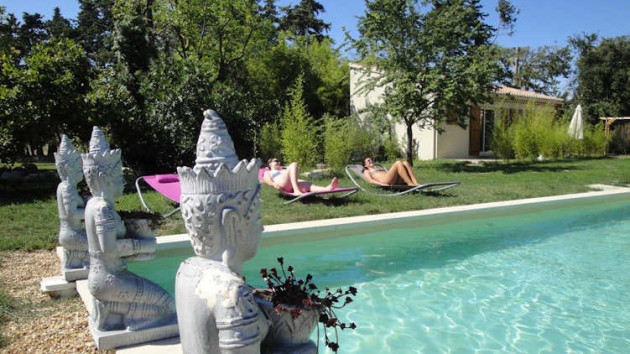 These holiday cottages in France are set in a garden of bamboo with a swimming pool 9mx4m, close to the beautiful town of L`Isle-sur-la-Sorgue in Provence. There are two lovely studio flats with a private terraces and a private access. These French holiday cottages have been carefully decorated for your pleasure.
Prices from 560.00€ per week
Looking to visit France in 2023 . . . ?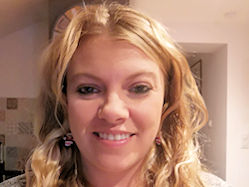 I hope that this article has provided you with some good ideas about the best cities to visit in South France. I am Tara Haacke and I manage all the holiday reservations on Go Languedoc. I live in the South of France all year around and I always out and about visiting new villa rental properties and researching tourism articles about the South of France. We have a great collection of articles with more ideas about things to do and places to go in the South of France, including:
If you would like some more detailed information or if you have any questions, then just drop us a quick message and we will come straight back to you. I wish you a wonderful stay in the South of France.
Contact Tara by Email or by phone +33 7 89 44 15 14