Last updated on .
Hits: 1646
Where to stay in the South of France in 2023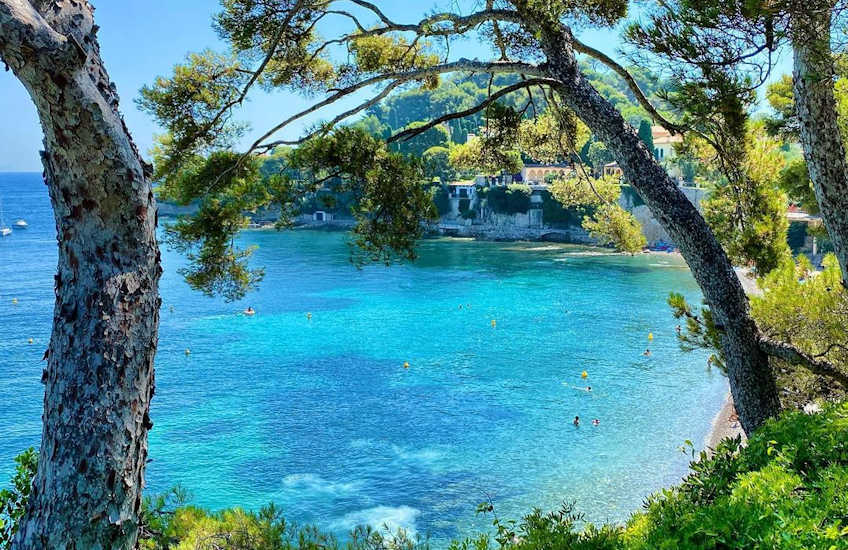 If you are planning your summer holidays to France then follow our guide on where to stay in the South of France in 2023. We have grouped these best places to stay in South of France into distinct regions of the South of France, but to be honest getting around is quite simple. There is an excellent road network throughout Southern France and the trains are superb. Let Go Languedoc help you choose where to stay in South of France.
Where to stay South of France
The South of France is a great place to visit. It has a wonderful climate with long warm summer days stretching through to September and October. There is a really super coast, with many fantastic beaches. You will also find a rich variety of places to visit, from chic resorts, sleepy old villages and astonishing historical monuments dating back to Roman times (and before). Whilst the Cote d'Azur coast and to some extent the Languedoc coast can get very crowded in the height of summer, there are still plenty of more places to stay, where you can get unspoilt peace and tranquility. With beautiful towns and villages such as Pezenas, Sommieres, Uzes, Collioure and Anduze; as well as unspoilt regions such as the Cevennes, the Corbieres hills, the Plateau du Larzac and the Lozere region; it really is the perfect French holiday destination.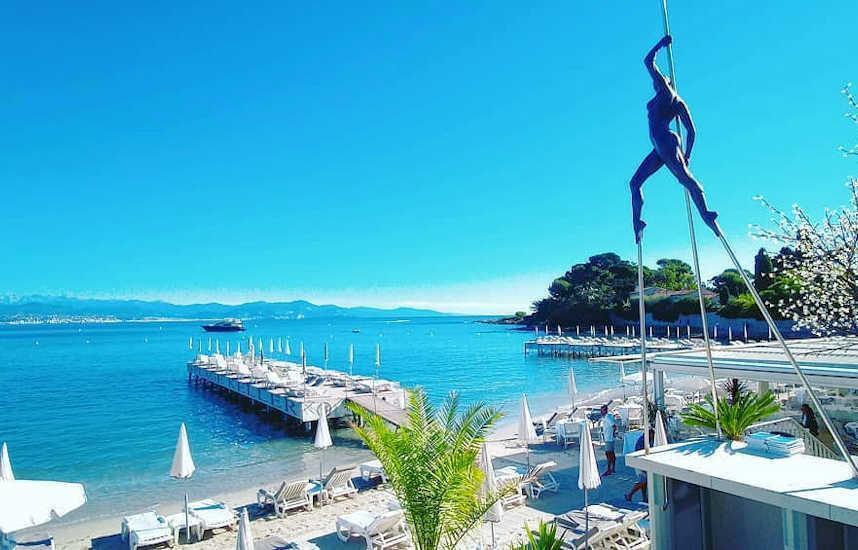 Best time to visit the South of France
In terms of the best time to visit the South of France, avoid late November through to January because it is absolutely freezing. My favourite time is April and May and then September and October. Basically from May through to September you can usually guarantee good weather.June is usually very pleasant up in the late 70F's/mid 20C's. In July and August you can expect to get many days around 90F/30C. A peculiar thing happens in mid-august. You sometimes get some summer showers that last a few days - it is something to do with the warm air from the South and the Sea.
Anyway, here are our favourite places to go in the South of France.This should provide you with a decent idea of where to stay in the South of France:
1. Where to stay in South of France: Cote d'Azur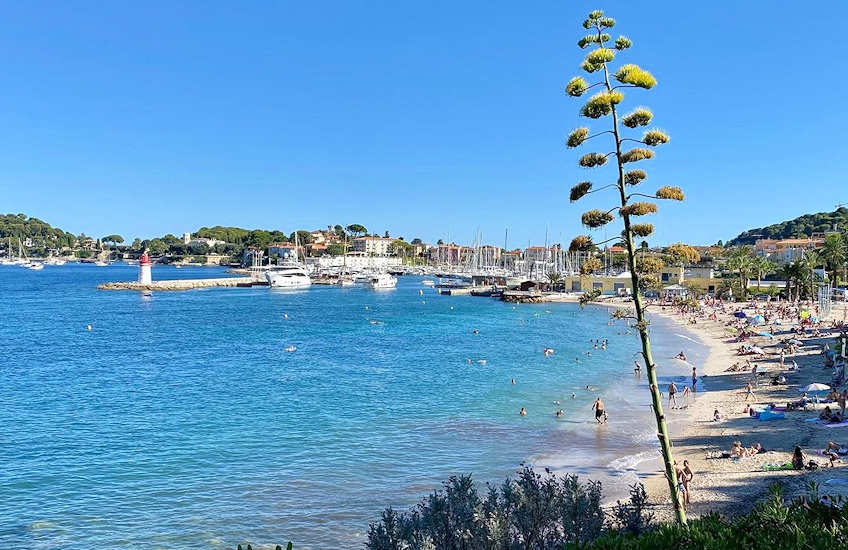 Think of the South of France and the Cote d'Azur comes squarely into mind. With its wide sweeping bays and golden beaches it is not difficult to see why some 5 million people flock to the Cote d'Azur every year. Only Paris rivals it as a tourist attraction. With Nice's famous Promenade des Anglais, St Tropez's chic heritage and the beauty of coastal towns such as Cassis, Cap Antibes and Villefrance, there is so much to do and see.
Glitzy, chic, relaxed, rich, sunny, beautiful. St Tropez's beaches are among the best in the world and its harbour only loses out to Monaco for the impressive array of yachts on show.
Here are some of the best villas to rent in Cote d'Azur on Go Languedoc where you can stay.
2. Where to stay in the South of France: Camargue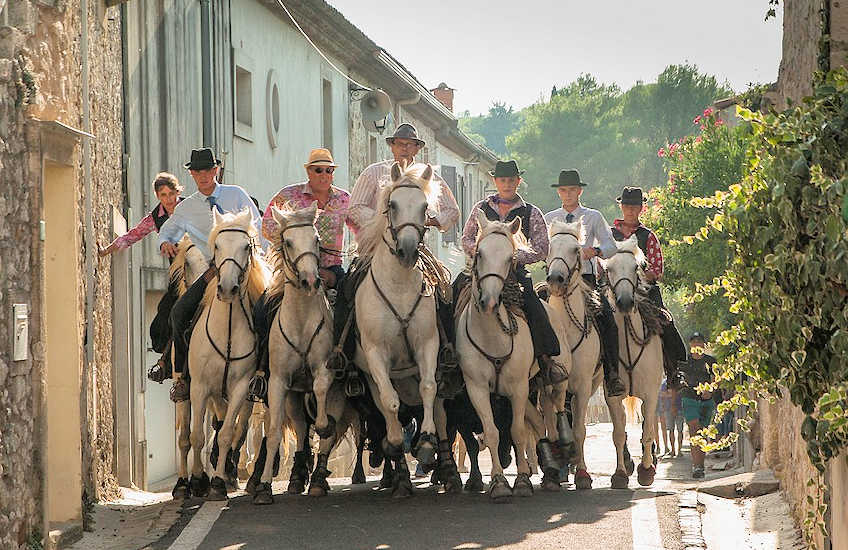 The Camargue is a nature lover's dream. The wide open spaces, pink flamingos, white horses, migrating birds, famous black bulls, quiet coastal roads and long sandy beaches create the perfect setting for a relaxing holiday in the South of France.
You who also find some wonderful places to stay such as Arles (the base for Van Gogh and Paul Gauguin), Aigues Mortes (with its famous grid pattern streets), Beaucaire and Saint-Gilles. With nearby cities such as Nimes, Montpellier and Marseille, you also have a good selection of airports and train stations.
The best time to visit the Camargue is during the summer, between June and September. This will give you the opportunity to see the migrating Flamingos at the Etang du Fangassier, their main breeding ground.
3. Where to stay South of France: Provence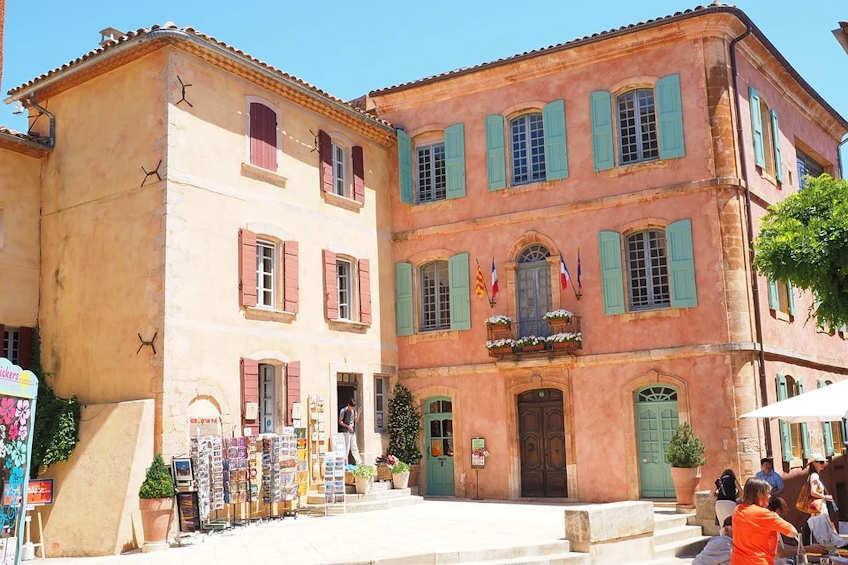 The image of Provence quickly comes to mind when you think of the South of France. With its lavender fields, beautiful villages and stunning countryside, the Provence is an ideal holiday spot in the South of France. My two favourite towns in Provence are Aix-en-Provence and Saint Remy. The former has an excellent range of cafes, boutique shops and windy streets. The latter is famous as the birthplace of Nostradamus and oozes a relaxed Southern France pace of life. Nearby to Saint Remy, you will also find the beautiful scenery of Beaux de Provence.
If you are interested in staying in Provence, please visit our selection of places to stay in Provence on Go Languedoc:
4. Where to stay in the South of France: around Nimes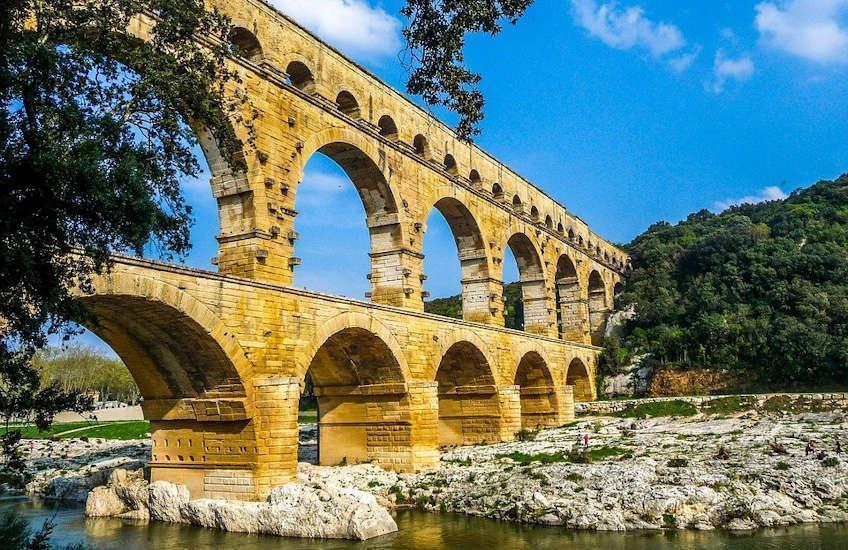 Nimes is inextricably linked to its Roman past. Its location on the Via Domitia - the main chariot route from Spain to Rome - helped make it a favourite with a series of Emperors. Today Nimes is endowed with an outstanding collection of monuments including the Maison Carrée, the Amphitheatre and the temple of Diana.
The Pont du Gard, South of France, is an extraordinary Roman aqueduct located just north of Nimes. The Pont du Gard is one of 4 UNESCO World Heritage Sites located in the South of France. Complete with excellent visitors centre and Mediterranean garden, the Pont du Gard, South of France is a special place to visit. Surrounding Nimes you will find some beautiful places to stay such as Uzes, Sommieres, Anduze.
See our selection of Nimes holiday rentals.
5. Where to stay in South of France: St Guilhem-le-desert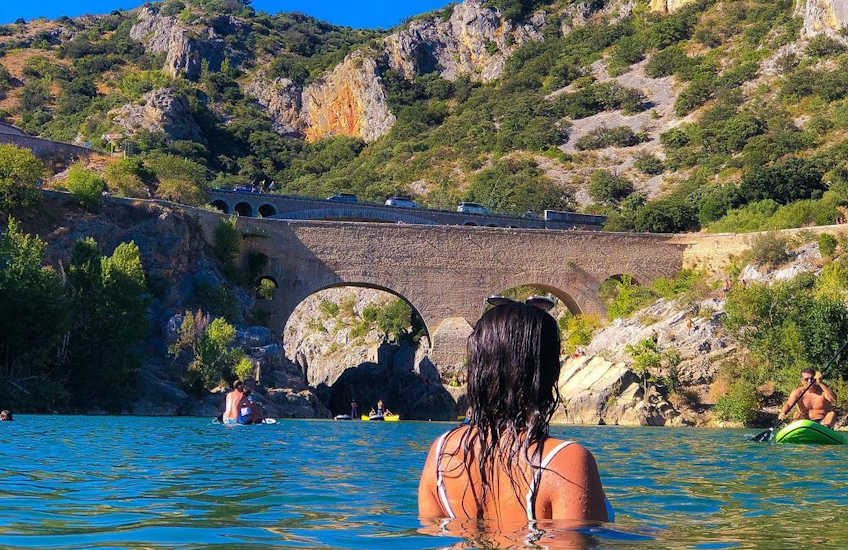 Hugging the western banks of the Gorges de l'Herault, is the stunning village of St-Guilhem-le-Desert. This ancient village, now designated a UNESCO World Heritage site, is nestled amongst stunning scenery.
St Guilhem is regarded as one of the prettiest villages in France and has been attracting visitors across the South of France for centuries. The surrounding countryside is a delight, with excellent walks to be taken near the Cirque de Navacelles, along the banks of the Gorge de l'Herault and the Plateau du Larzac.
6. Where to stay in the South of France: Montpellier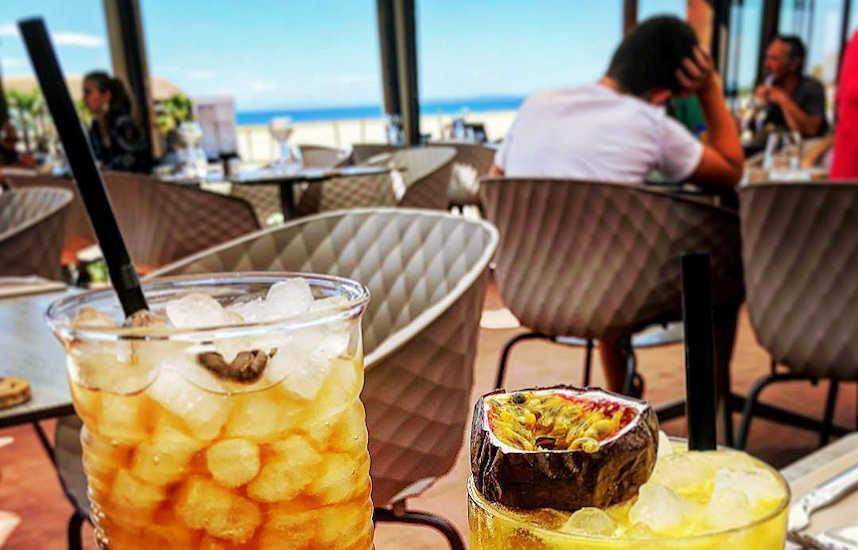 I love going to Montpellier. It is a real treat. The place is alive with amazing energy and is a real tonic to the lazy days spent in a Southern France village. With fine museums, a charming old centre, modern tramway network and booming hi-tech business sector with extraordinary modern buildings; you really get the feeling that Montpellier is the place to be in the South of France. It even has a Mediterranean beach!
During 2023, Montpellier will overtake Strasbourg as the 6th largest city in France. What makes this so remarkable is the fact that Montpellier has doubled in size since 1960. For the last 10 years it has been the fastest growing city in France and it is regularly voted as the Number 1 destination for French people to relocate to. It is not hard to see why!
If you are interested in staying in Montpellier, France, we have a good range of Villas and apartments in Montpellier to rent throughout the year.
7. Where to stay in South France : around Beziers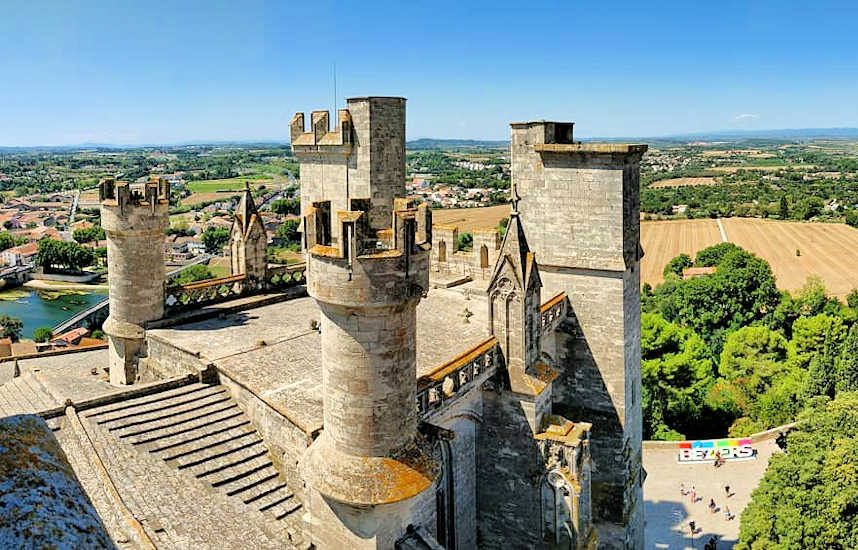 To be perfectly honest, the city of Beziers is no great shakes. But for 3 days in sultry August, Beziers comes alive in spectacular fashion with its annual Feria. Fireworks, street processions, dancing, bullfights - all washed down with plenty of local wine. This is definitely the best time to be in the City.
Beziers was also the birthplace of Paul Riquet, who constructed the Canal du Midi, a tree-lined canal that runs from Toulouse to the Mediterranean sea, is the largest UNESCO World heritage site on earth. It has come to symbolise the slow, relaxed life of the South of France. Passing under the walls of historic Carcassonne the quintessential South of France experience is to boat, walk or cycle along Riquet's Canal du Midi.
We have many South France holiday villas to rent in and around Beziers, including along the nearby Languedoc coast.
8. Where to stay in South of France: Pezenas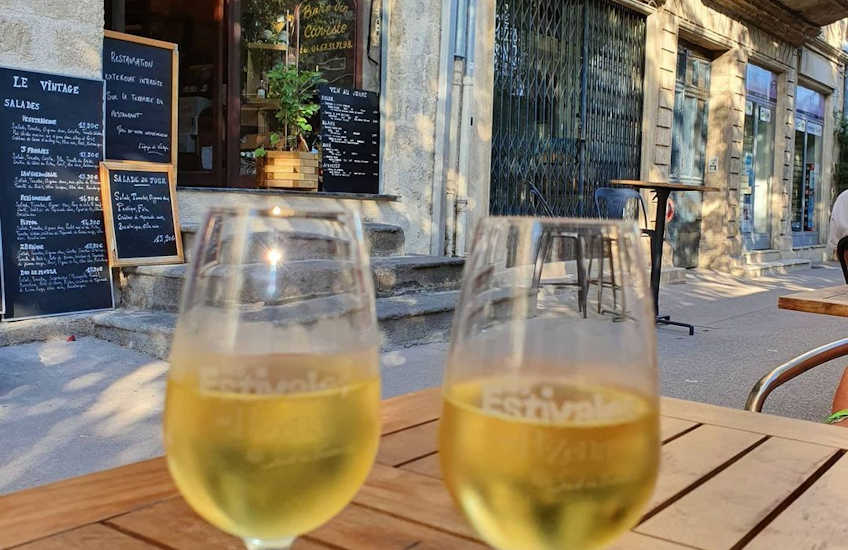 Walk the old streets of Languedoc's former capital. Once the stomping ground of Molliere and now a haven for antiques and a fabulous Saturday market. Pezenas is a wonderful old South of France town. Its beauty just grows on you the more time that you spend walking its ancient streets.
Pezenas is also situated amongst some of the best vineyards in the South of France. You are close at hand to sample some excellent Picpoul de Pinet white wines, red and rose wines from Faugeres, as well as wines from the Coteaux de Pezenas.
For more information about Pezenas France please see our full article on Pezenas. Pezenas is a great base for a holiday in France. With the beaches just 20 mins drive and plenty of vineyards surrounding the town, you can pass a very relaxing week in the town. This is our selection of Places to stay in Pezenas France.
9. Where to stay South of France: Carcassonne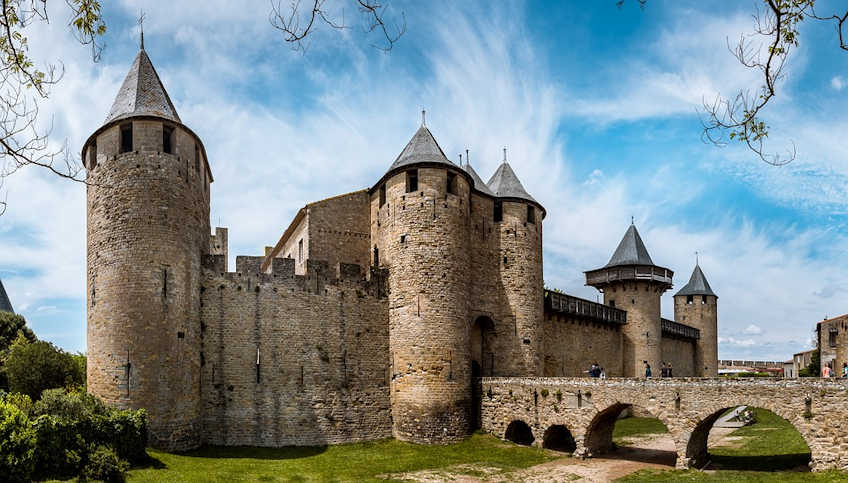 The medieval castle in Carcassonne is France's most visited historical monument outside of Paris. This evocative medieval castle is another UNESCO World Heritage Site in the South of France. It is the scale of the castle at Carcassonne that blows you away. Inside the castle's walls, there is a little town, full of restaurants, hotels and plenty of shops. This wonderful monument also comes with an impressive history. Once the scene of a long siege, which culminated in the local Cathar inhabitants virtually being wiped out by the forces of the King of France (under the direction of the Pope).
If you are on holiday and you are looking for a good day out then Carcassonne must come top of your list of South of France places to visit. For more information please read our article on Carcassonne, South of France castle. Carcassonne is also featured in our article 10 Best South France picnic spots.
10. Where to stay in the South of France: Collioure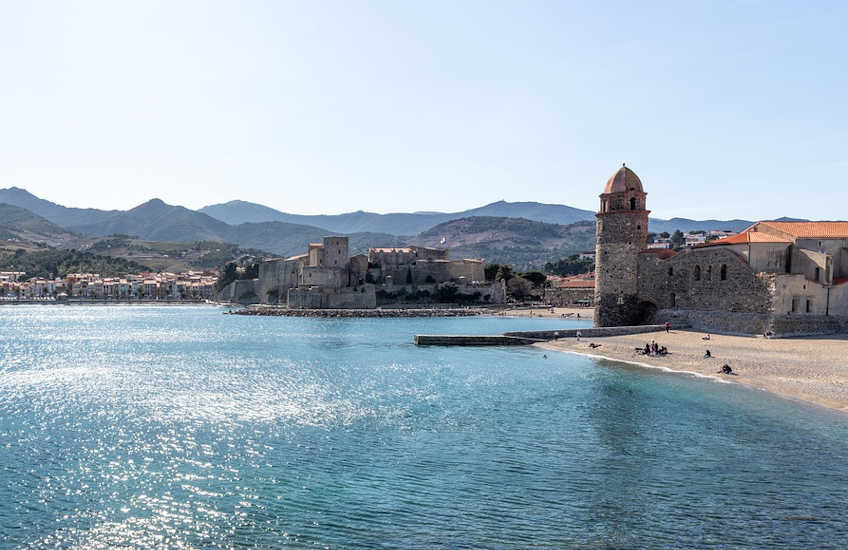 The picturesque beach town of Collioure is an idyllic place. It is situated in the very south of France, 26 km (approx. 15 miles) from the Spanish border. It has always attracted a host of artists because of its 'special light' and you can follow the unique art trail through the town. Its small Catalan harbour is sheltered by a quiet bay where the Pyrenees meets the Sea. You can count on having a splendid swim at one of the small coves.
The surrounding countryside is dominated by the Pyrenees, which tumble into the sea at Collioure. Pic du Canigou is the highest point in the Eastern Pyrenees and it has become a symbol of the Catalan nation that once spread from Northern Spain to well into modern day South of France. A traditional bonfire is lit on its summit on Midsummers Day. Torches are then carried to light other bonfires in villages across Catalonia.
Where to next . . . ?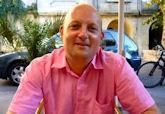 Read our article on the Best South France beaches to visit this summer
Interested in visiting the South of France? Check out our French villas with pools to rent
Check out the Best markets in South France to visit
Read our reviews on the Best South France restaurants to eat at during your stay
Contact Iain by Email if you have any particular questions you would like to ask about visiting the South of France. If you liked the article then please share it with others using the Twitter and Facebook buttons below. I wish you a wonderful stay in the South of France.